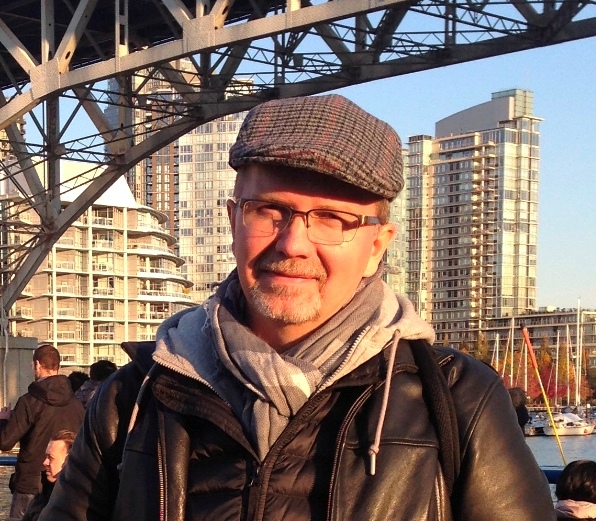 A resident of The Pas, Manitoba, James has been painting for the past 25 years. With his most recent series of works, "Unguarded Moments" James brings an introspective lens to our city's Exchange District, interpreting the urban human experience with his quiet, yet powerful, cityscapes.
"When a brush expresses how light moves through a particular scene or when a painting draws a viewer in to ponder what is going on, you know the visual has been translated.  That is what I hope to achieve" – James Dean
James is a member of the Manitoba Society of Artists and his work can be found in public and  private collections throughout the country. Come and meet James at the gallery on Saturday May 4th between 1pm and 4pm.
Virtual Exhibit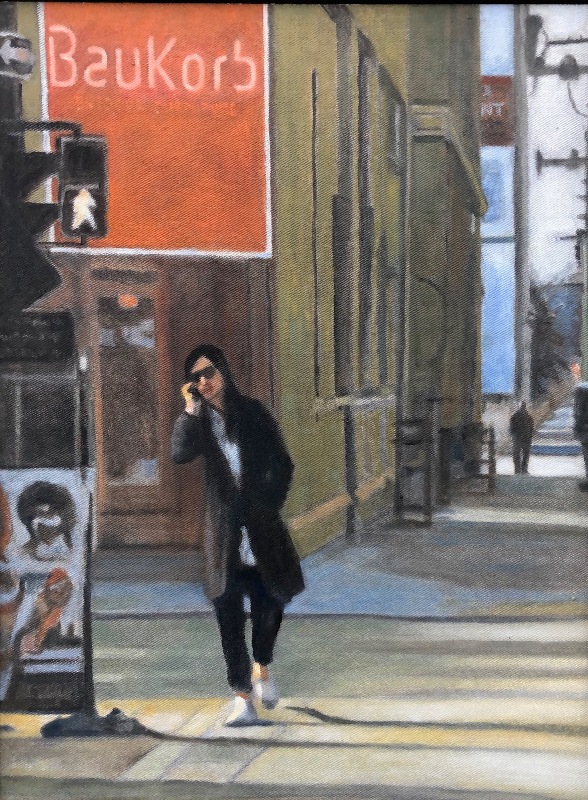 Baukorb
Oil, 16" x 12"
$525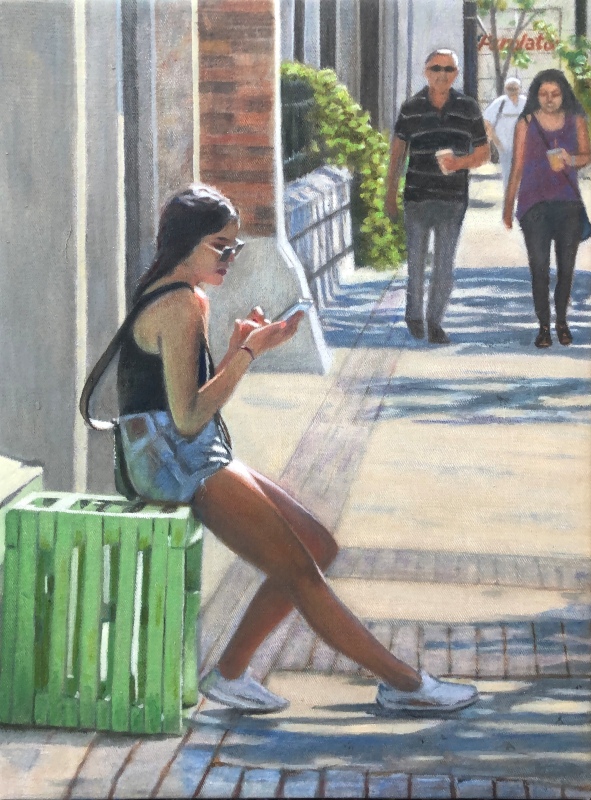 Green Crate
Oil, 16" x 12"
$525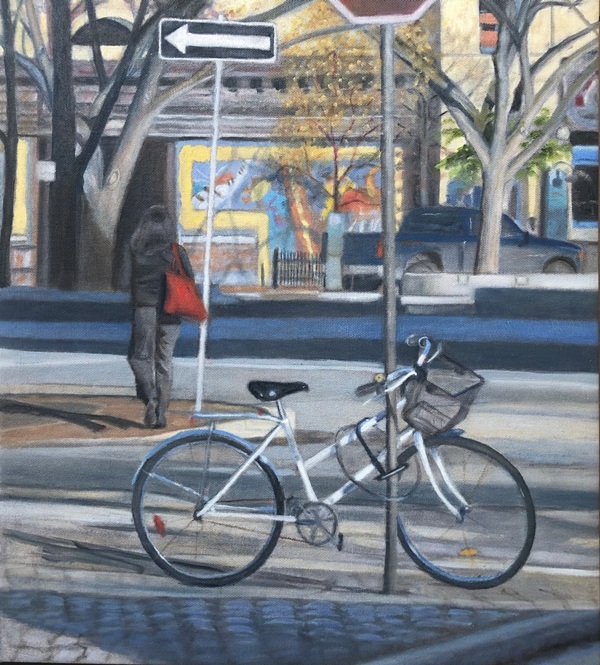 Heading to the King's Head
Oil, 17.5" x 16"
$700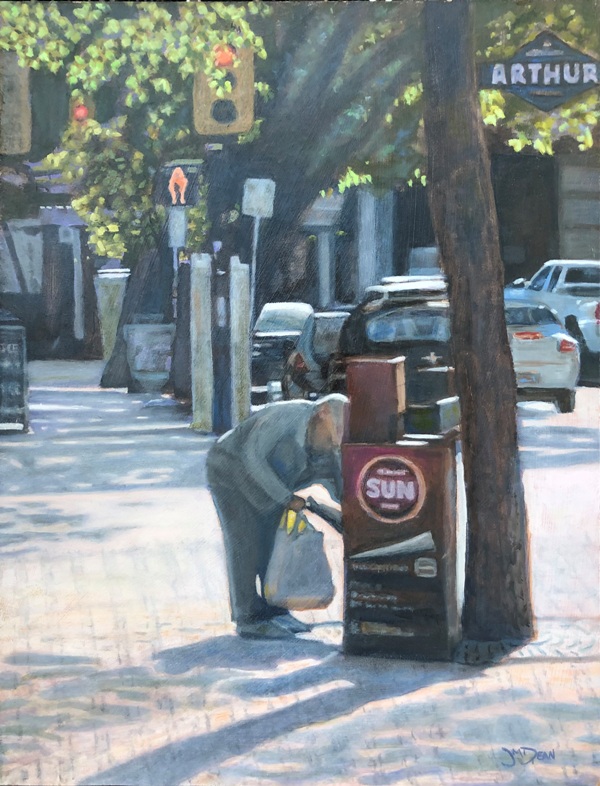 Here Comes the Sun
Oil, 17.5" x 13.5"
$590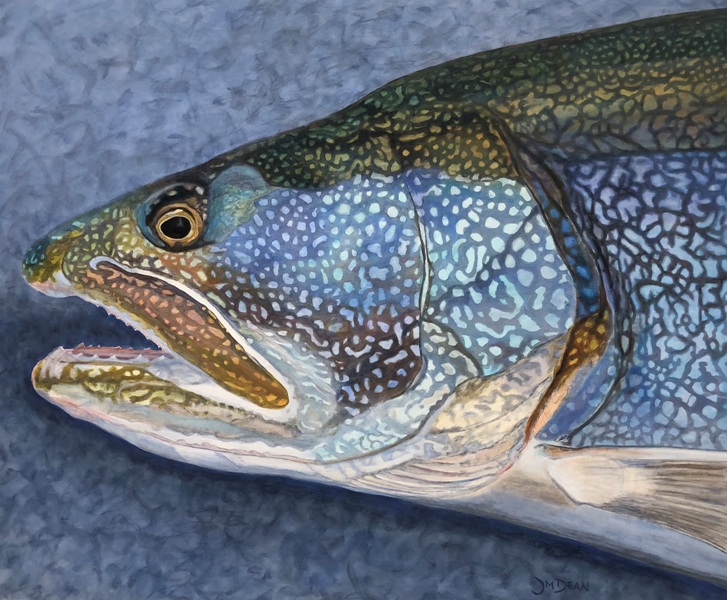 Lake Trout
Acrylic, 40" x 48"
$3100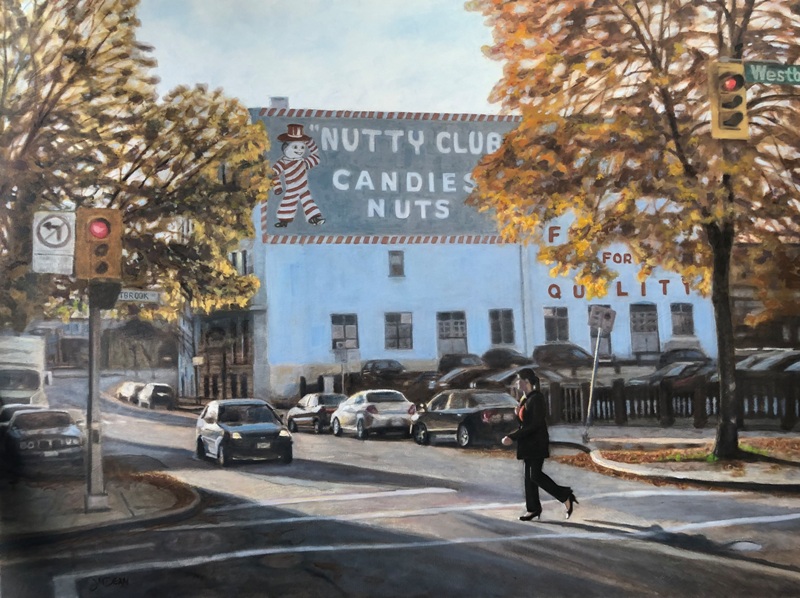 Nutty Club
Oil, 30" x 40"
$2500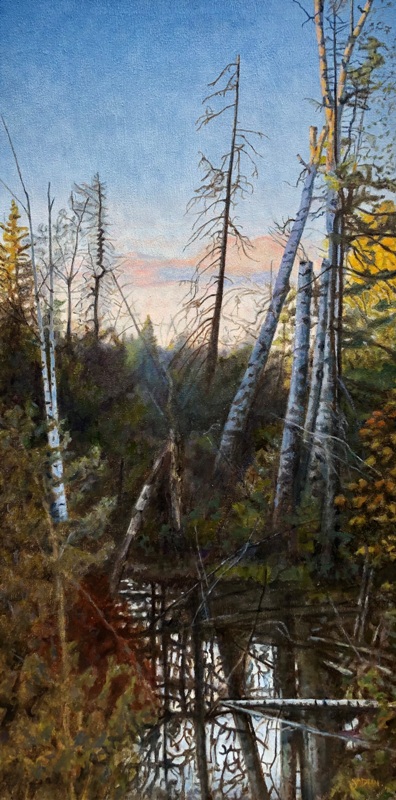 October Eve
Oil, 34" x 18"
$1600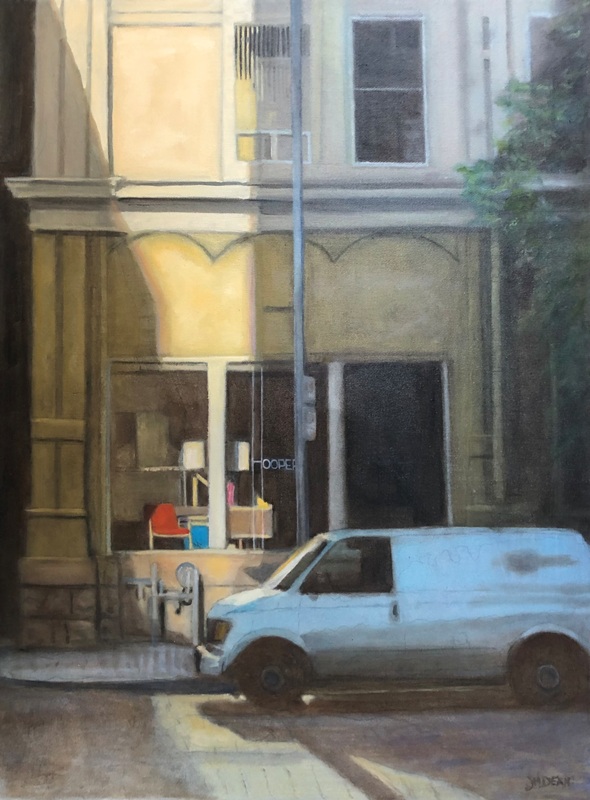 The Red Chair
Oil, 24" x 18"
$1100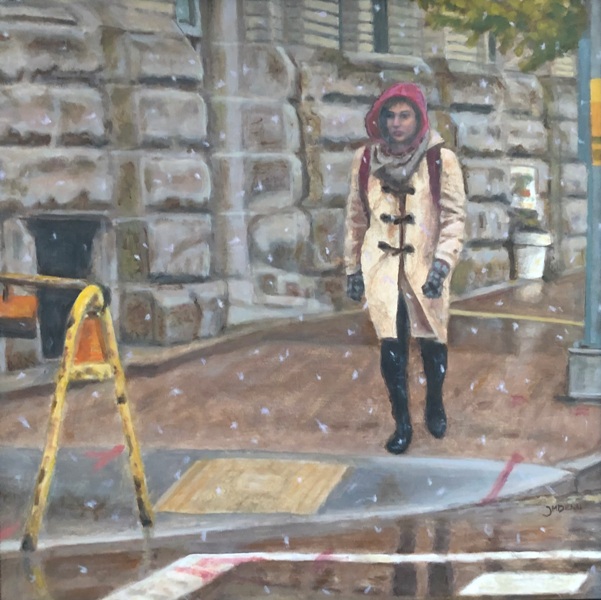 Wet Snow in the Exchange
Oil, 16" x 16"
$700