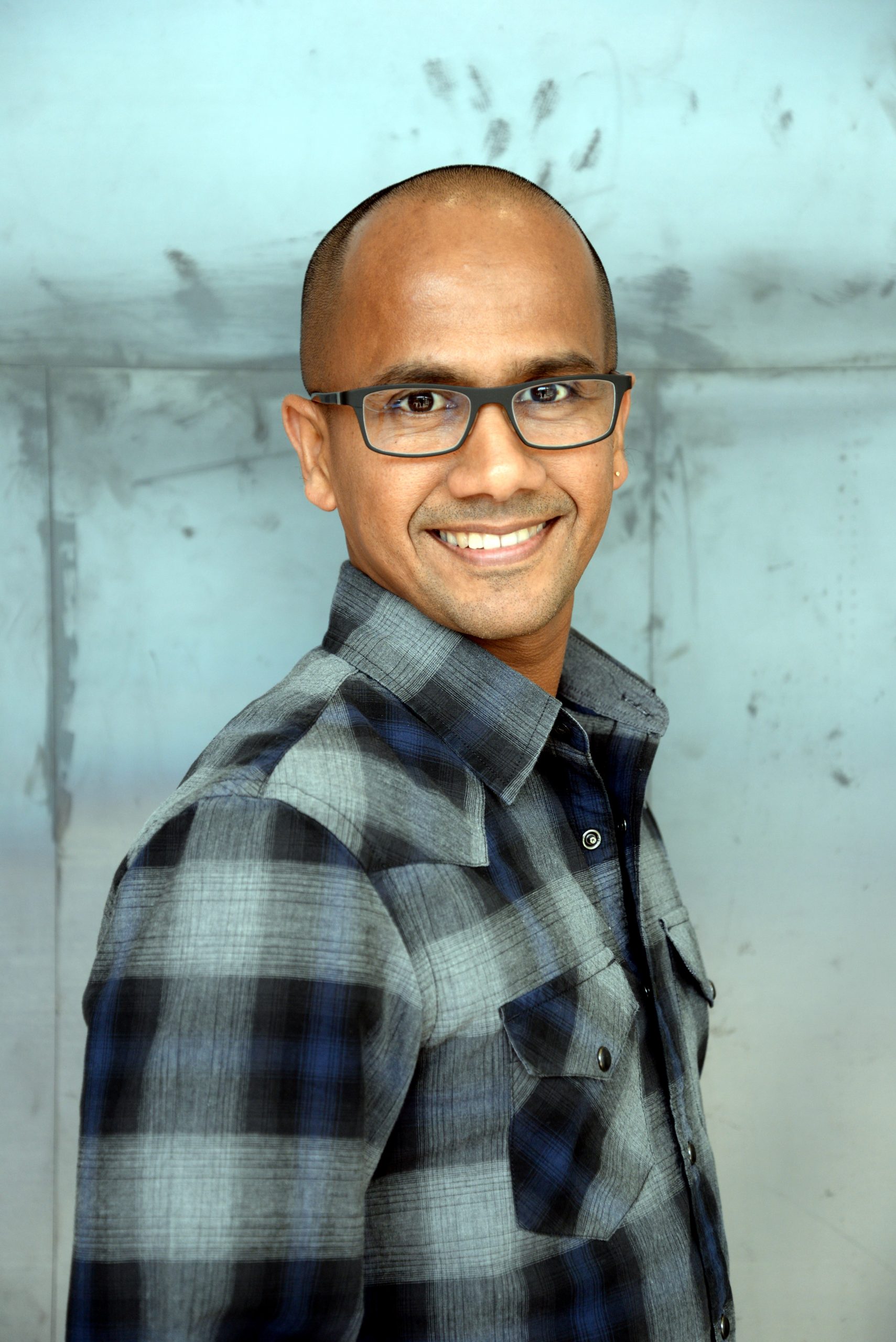 Mohan Tenuwara
Mohan Tenuwara is Winnipeg-based artist working primarily in oil and acrylics. As an artist, musician and practicing architect, Mohan's creativity has many outlets. His paintings reflect his love of architecture and he draws parallels in his depictions of prairie sky, horizon lines, fields and water. Capturing light and celebrating it through texture is at the forefront of his work. Mohan's  scenes of rural Manitoba reflect a stark yet beautiful reality, often warmed by an infusion of light. He sees his role as part of a storytelling tradition. He supplies a setting, sometimes adding characters, and hopes viewers will use their own experiences to complete the story.
Born and raised in the coastal town of Galle in Southern Sri Lanka, Mohan moved to Canada in 2005. Mohan lives with his wife and two sons in Winnipeg.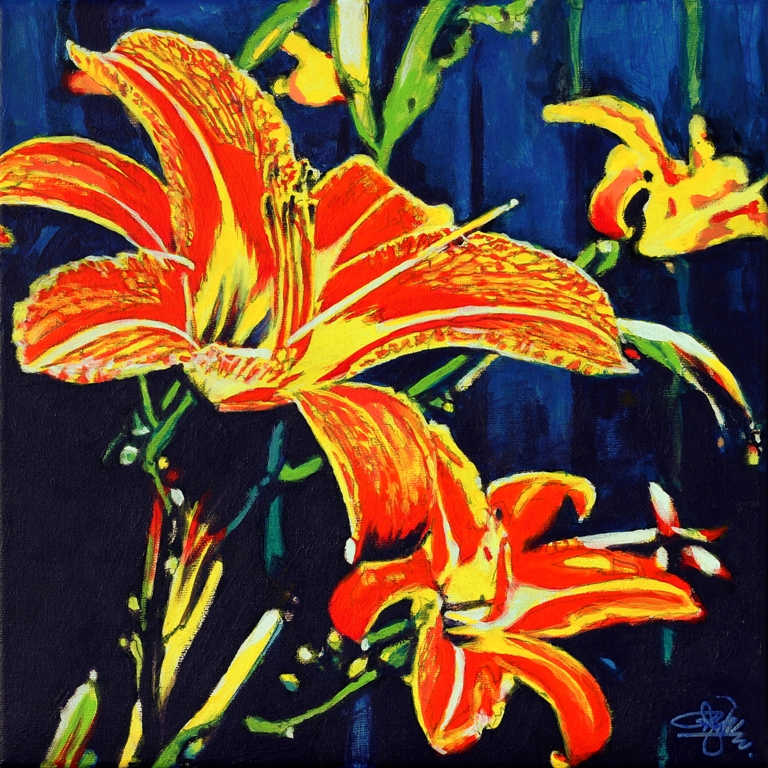 Backyard Lilies
Acrylic, 12" x 12" Framed
$400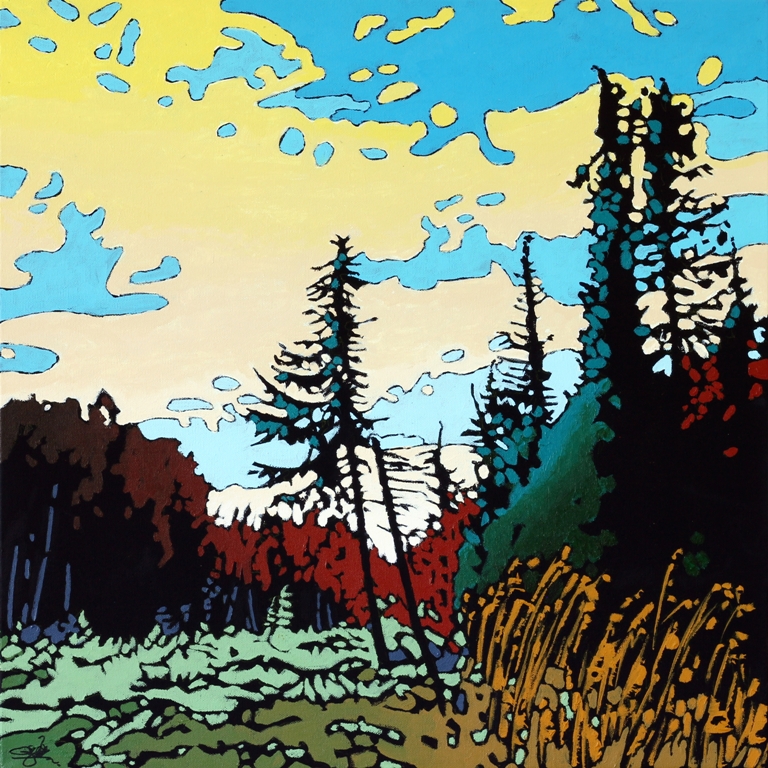 Borrowed Light
Acrylic, 24" x 24" Framed
$1000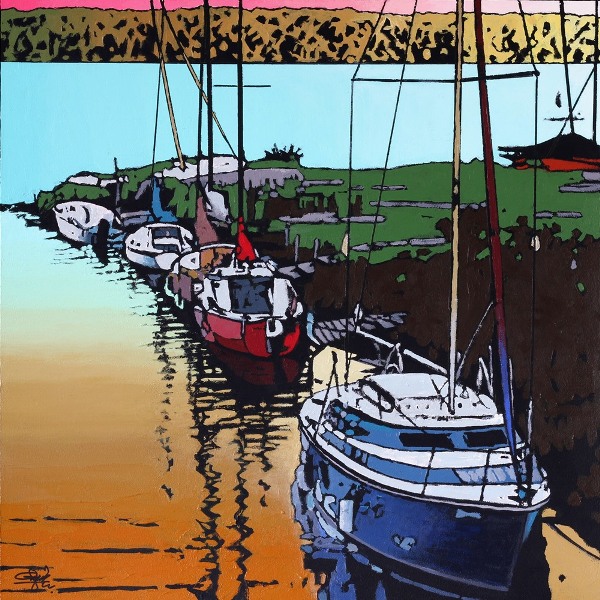 Fading Light Faloma Beach
Acrylic, 24" x 24"
$1000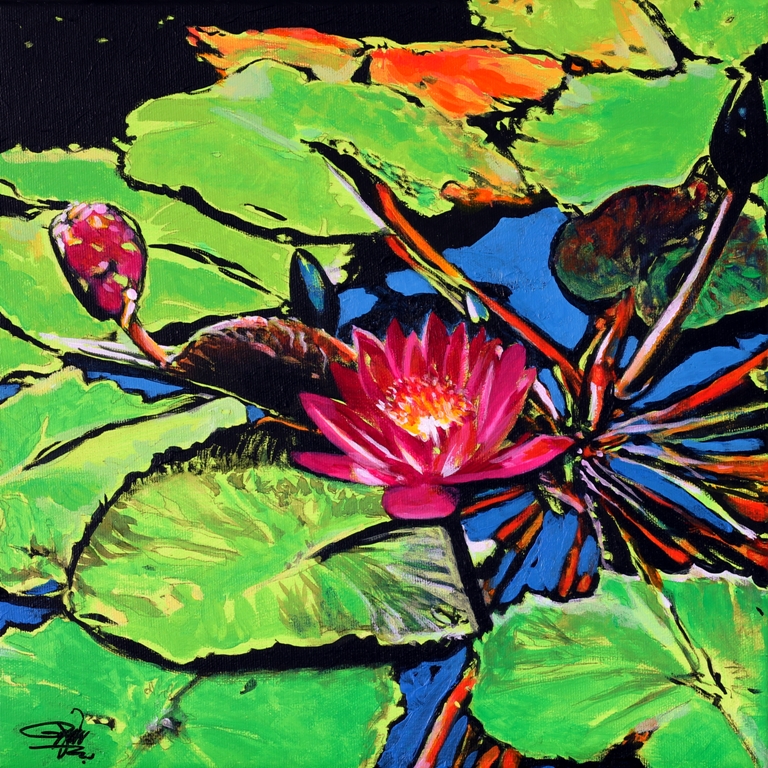 Lily Pads
Acrylic, 12" x 12" Framed
$400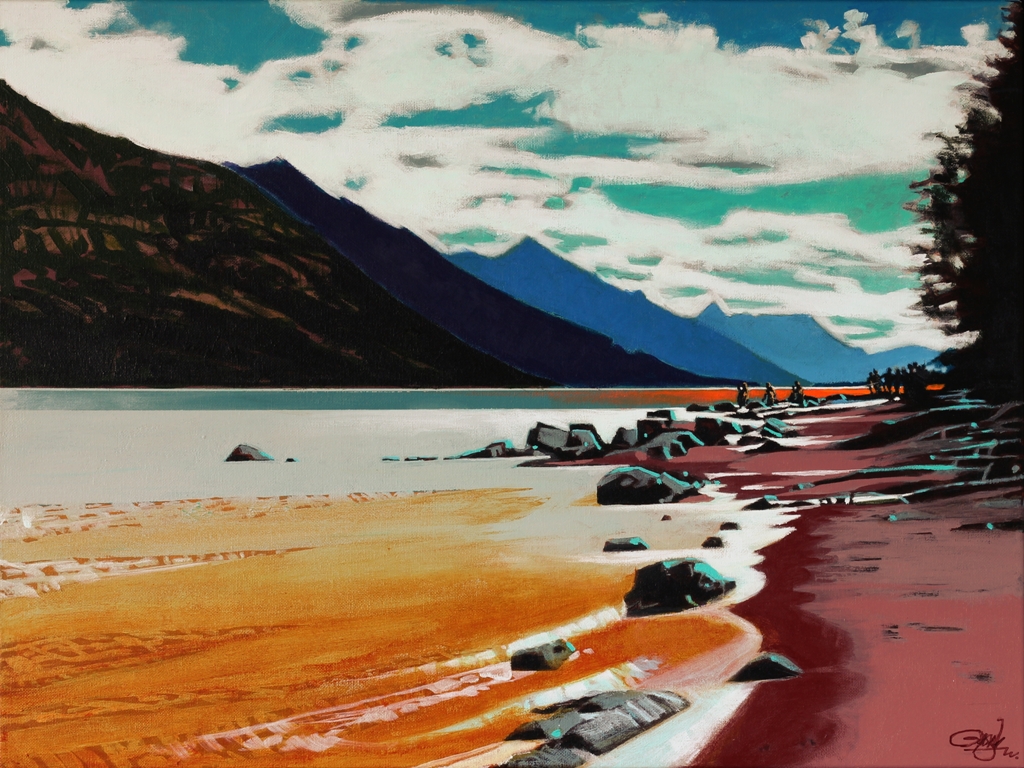 Low Tides, High Spirits
Acrylic, 18" x 24" Framed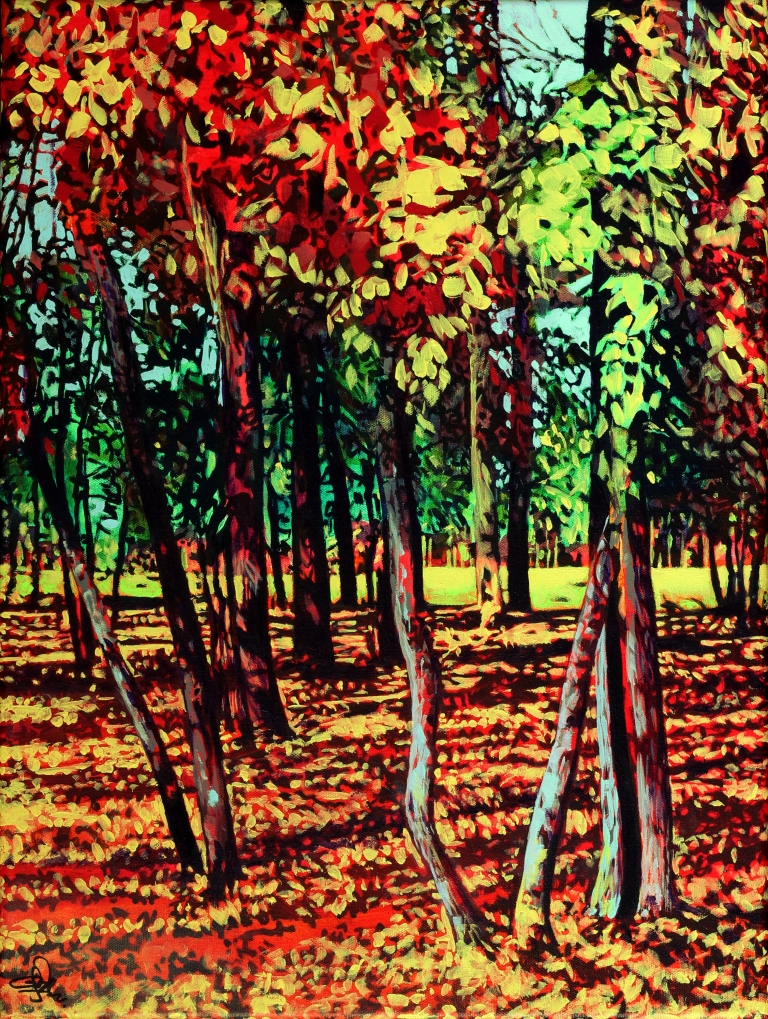 One Fine Fall
Acrylic, 24" x 18" Framed
$800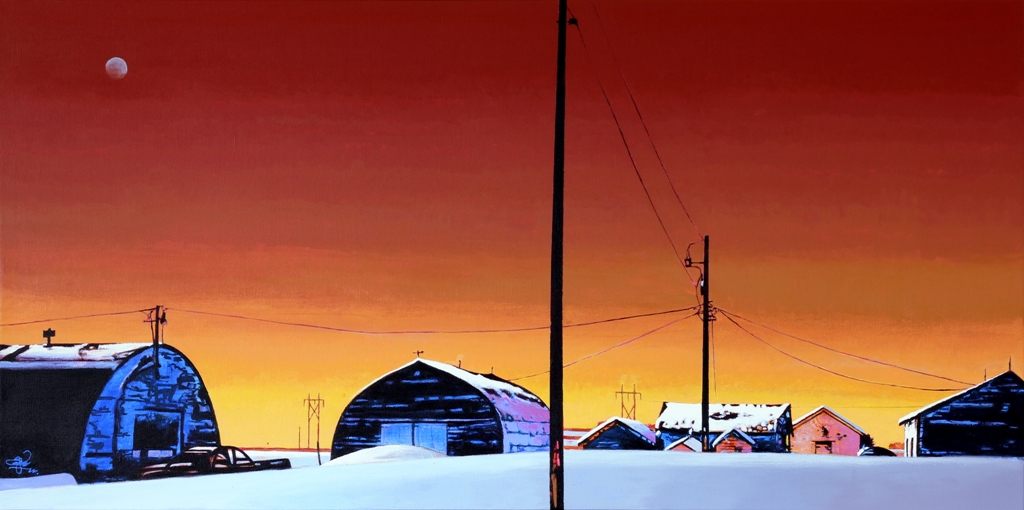 Rising Over Soft Curves
Acrylic, 24" x 48"
$2200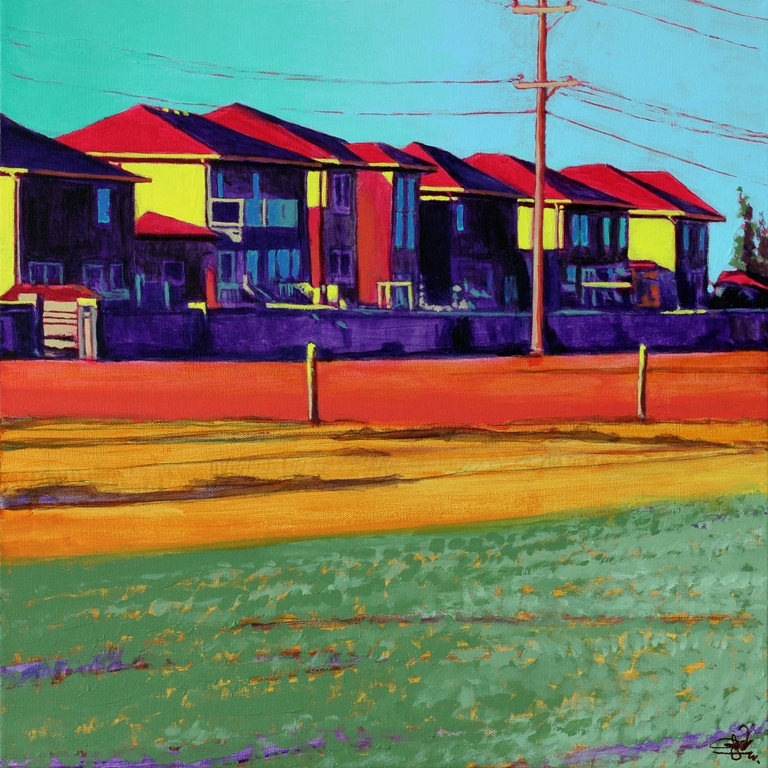 Sun-Sliced
Acrylic, 20" x 20"
$800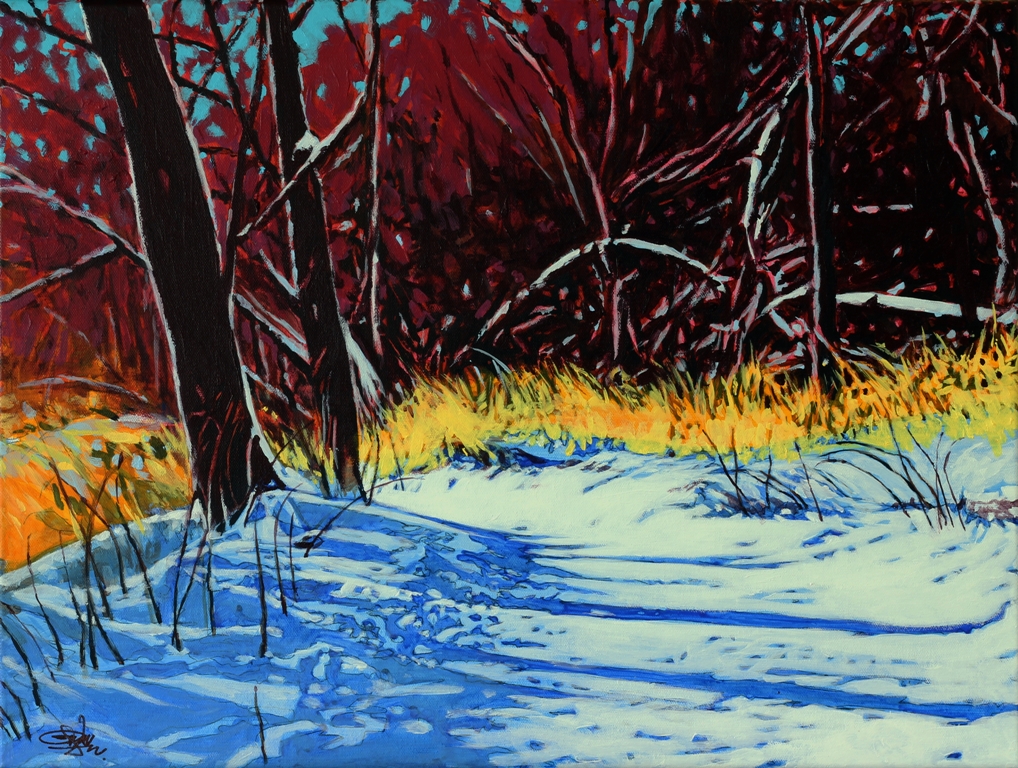 Sunlit Silence
Acrylic, 18" x 24" Framed
$800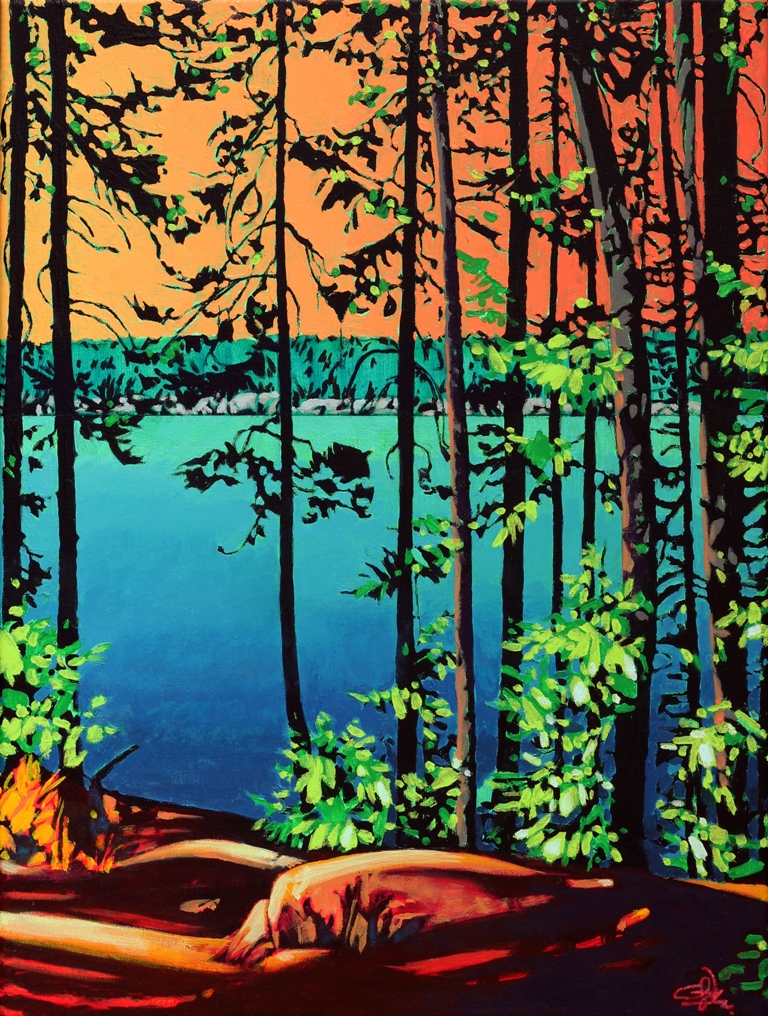 Sunny Skies Ahead
Acrylic, 24" x 18" Framed
$800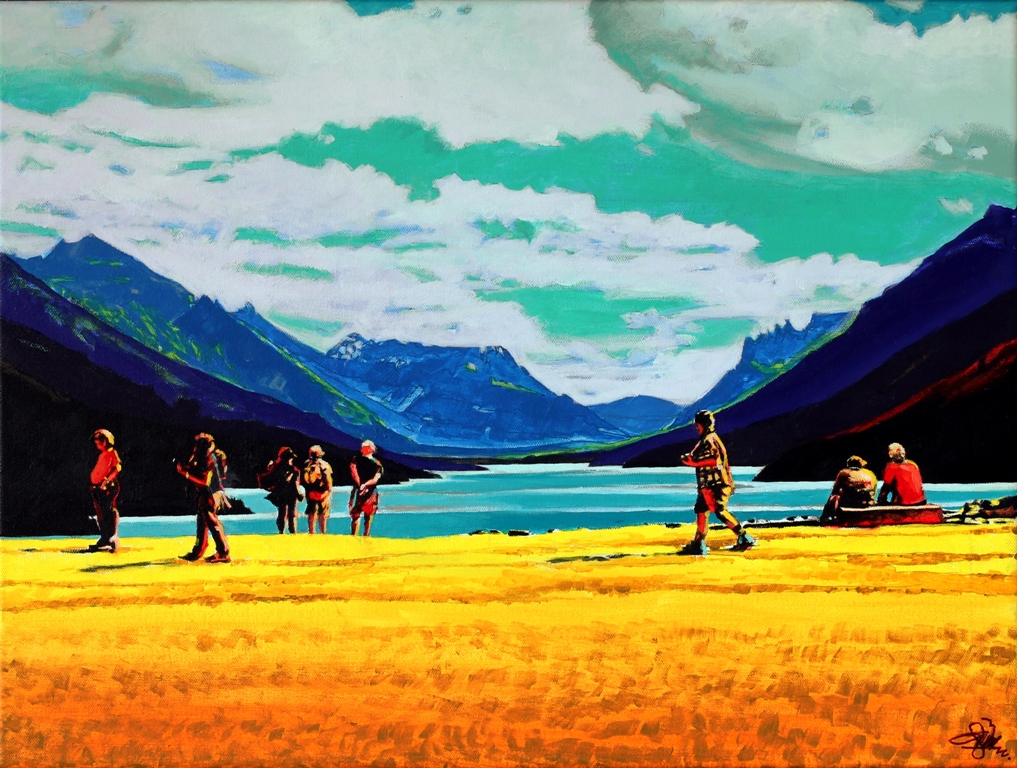 Tourists
Acrylic, 18" x 24" Framed
$800