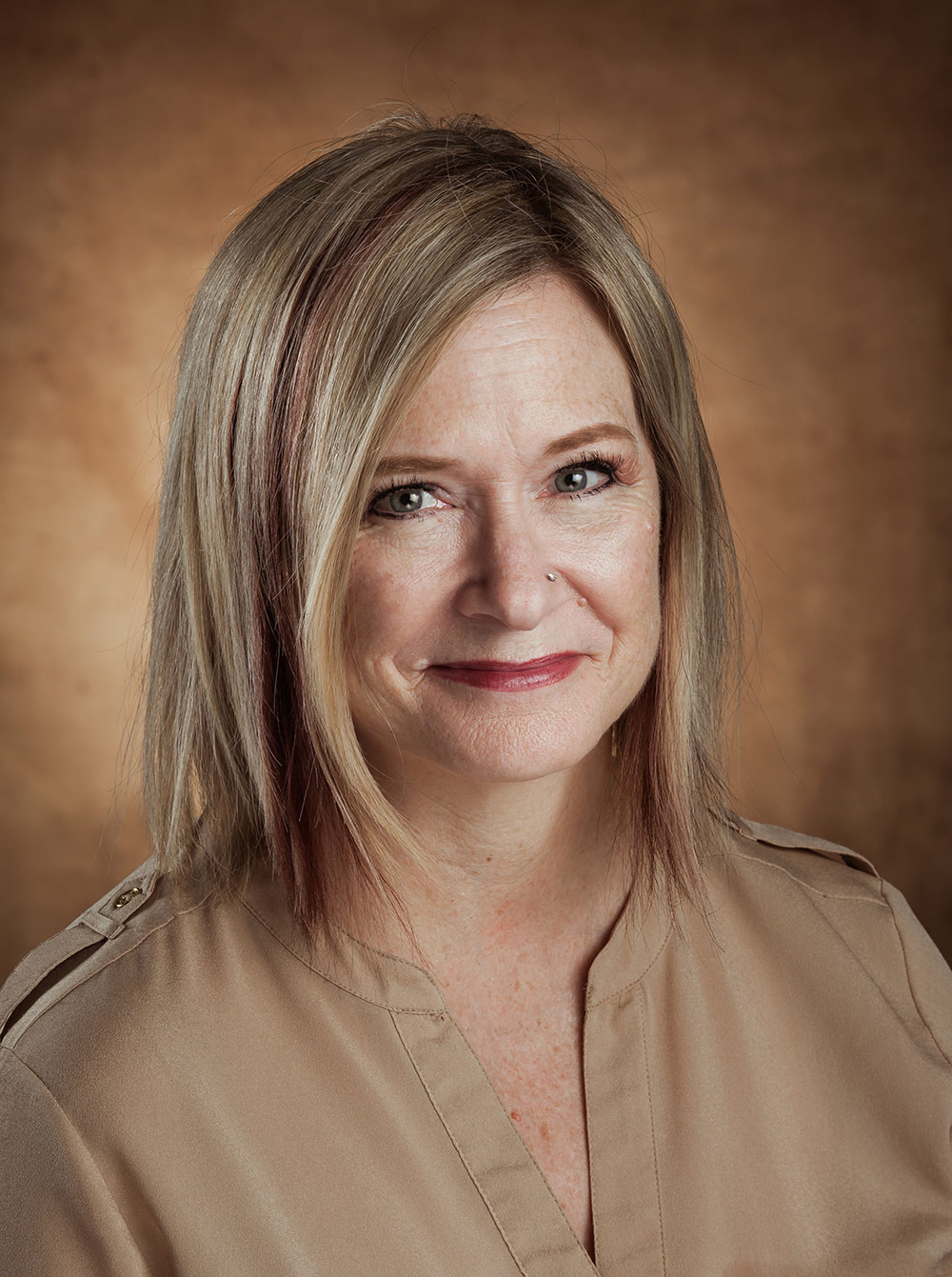 Leslie Franklin
Leslie Franklin is an award-winning Manitoba artist whose vivid use of colour and loose, flowing style produces expressive, unconventional results. Working primarily in the mediums of alcohol ink and watercolour, her unique style combines elements of realism with free-flowing, non-traditional and vibrant colour, rendering unique interpretations of seemingly conventional subjects.
A focus in Leslie's work is the exploration of human and animal interactions with their environment. This love for animals and nature was evident early on and, coupled with natural talent, garnered Leslie several art awards through province-wide school competitions. It also led her to pursue a Bachelor of Science degree, while subsequently growing her artistic talents through seminars and workshops with renowned watercolour artists. Her science background underpins her experimentation with interactions and combinations of mixed mediums. It is perhaps this scientific knowledge, combined with her mastery of  working in this challenging medium, that place her alcohol ink paintings in a league of their own.
Leslie is a select member of the Federation of Canadian Artists, Manitoba Society of Artists, Northern Plains Watercolour Society and Assiniboia Group of Artists Collective. She has been featured in both solo and group exhibitions across Canada and the United States.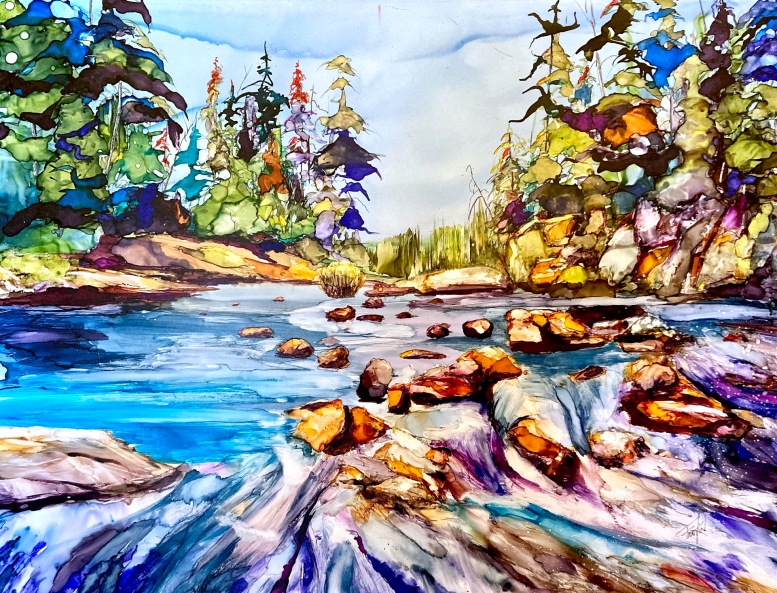 Black Lake, Nopiming Provincial Park
Framed Alcohol Ink , 20" x 26"
$900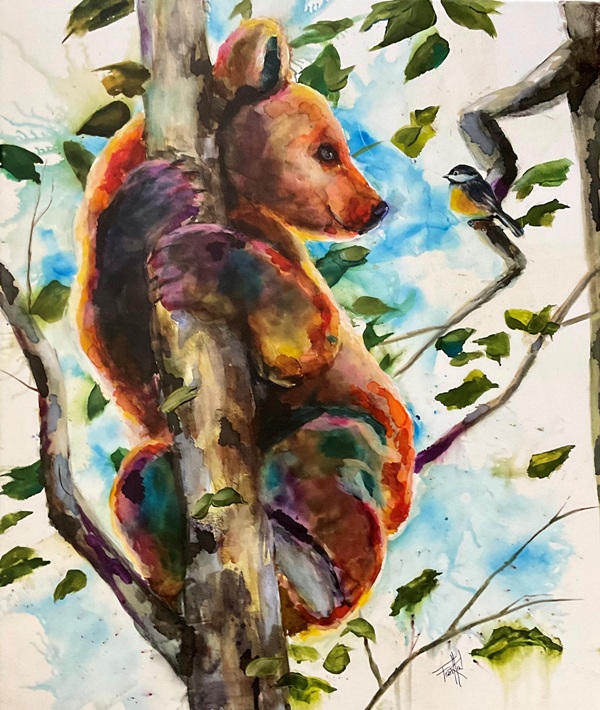 Friends in High Places
Alcohol Ink , 24" x 20"
$765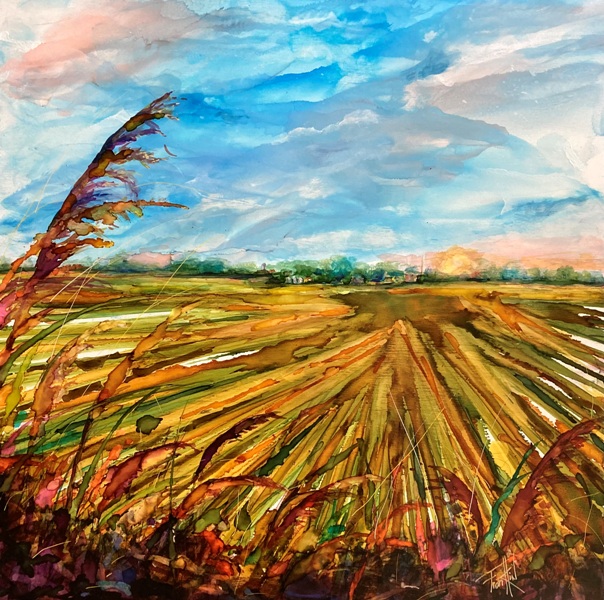 Look What's Cropped Up
Alcohol Ink , 18" x 18"
$475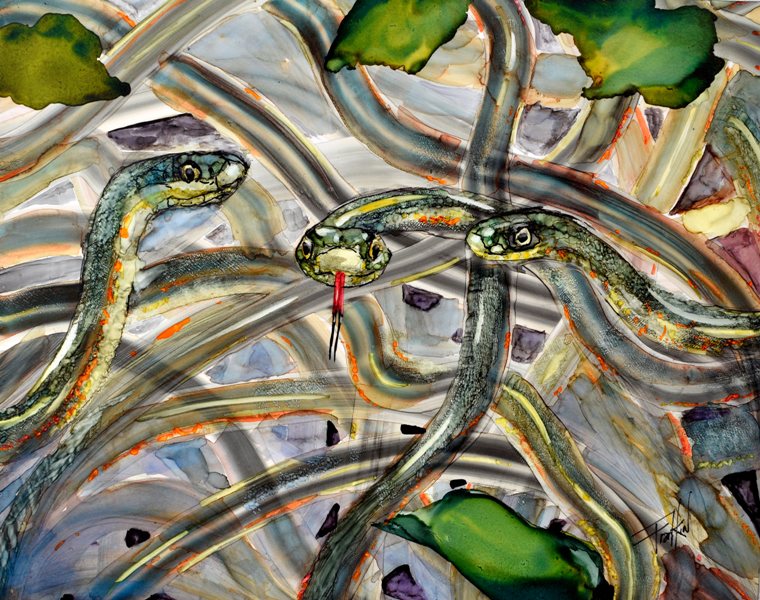 Meanwhile At Narcisse
Alcohol Ink, 8" x 10"
$195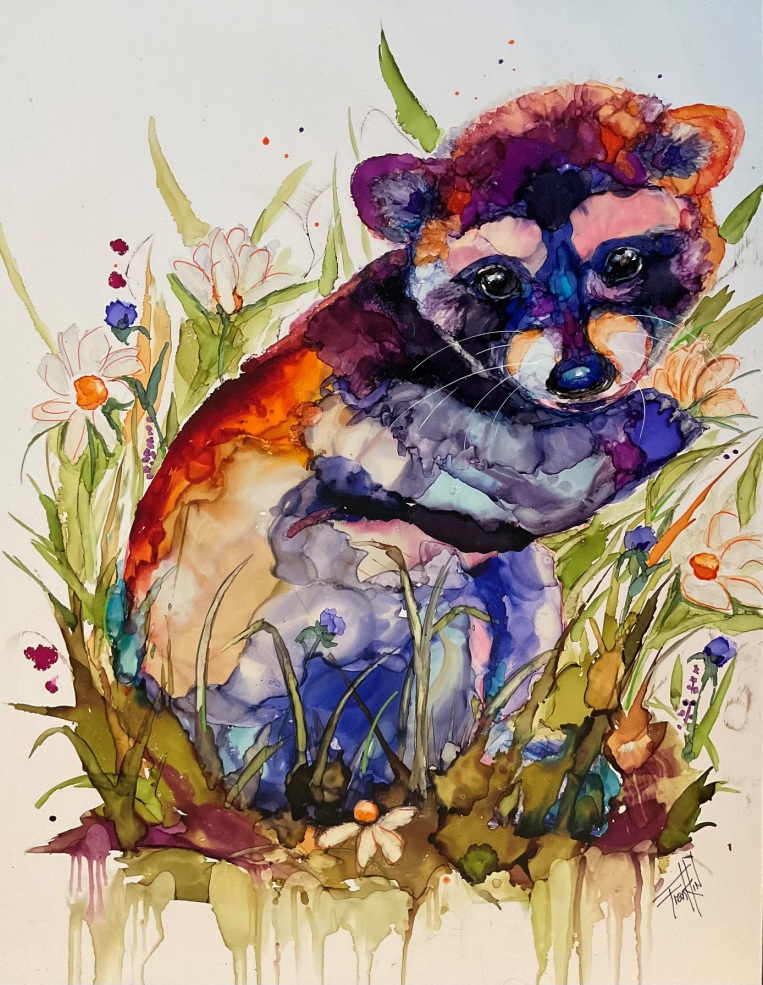 Petal Pirate
Alcohol Ink, 16.5" x 12.5"
$345

Sand Peeper
Framed Alcohol Ink , 33" x 13"
$765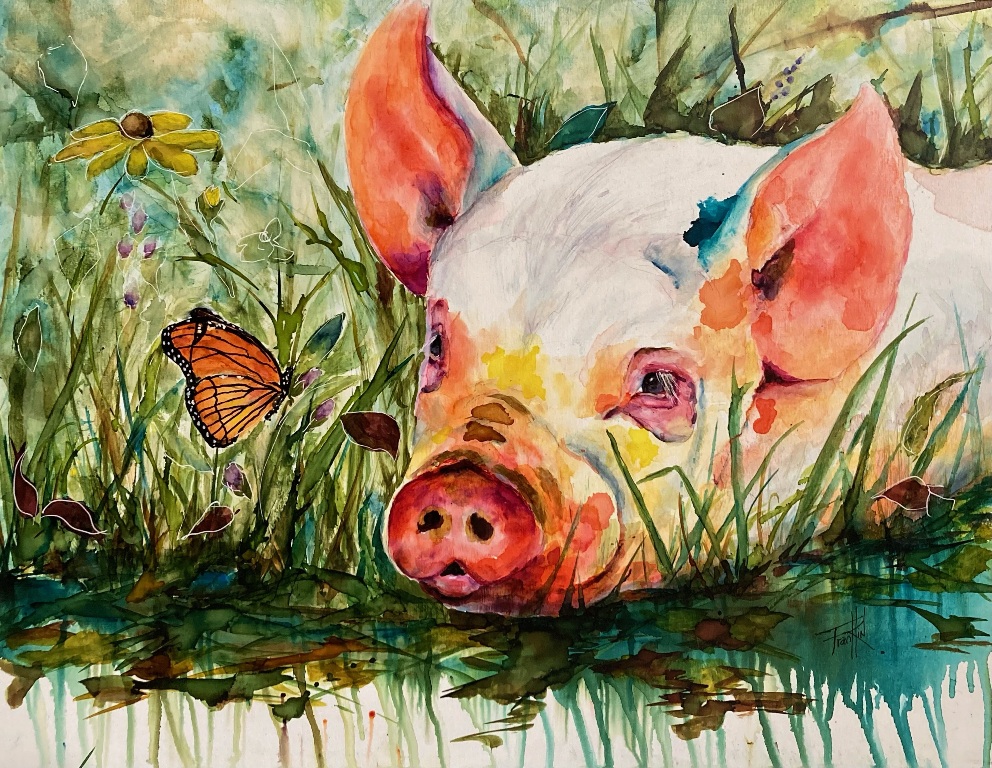 Tell Me That Story Again
Alcohol Ink , 14" x 18"
$395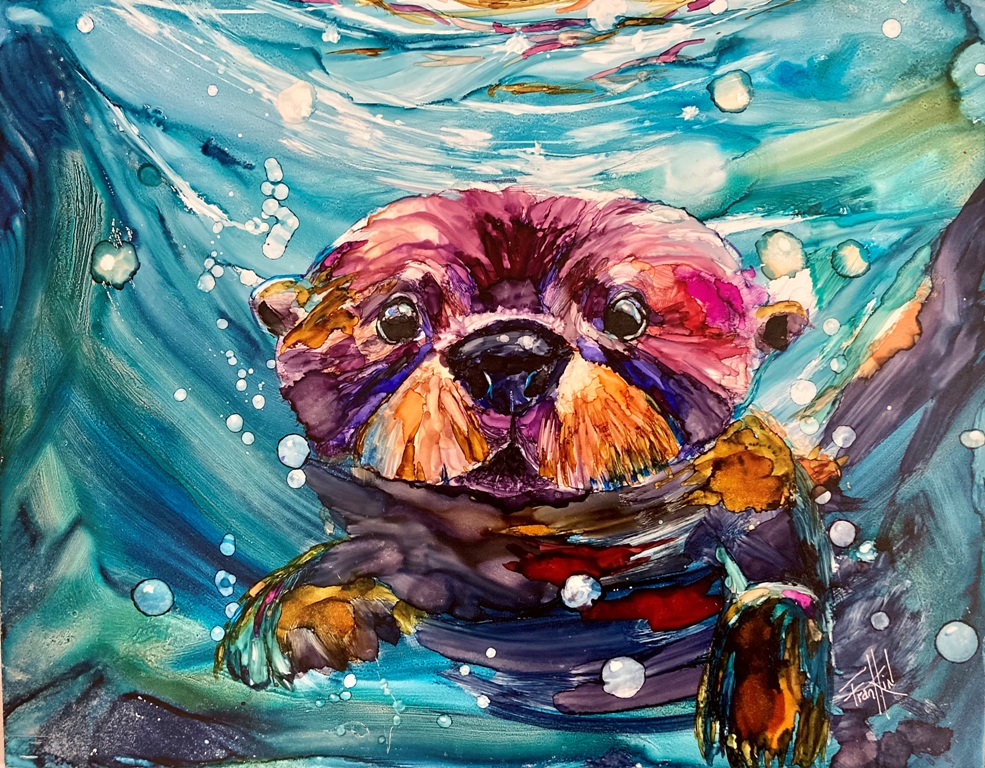 Underwotter
Alcohol Ink, 11" x 14"
$295