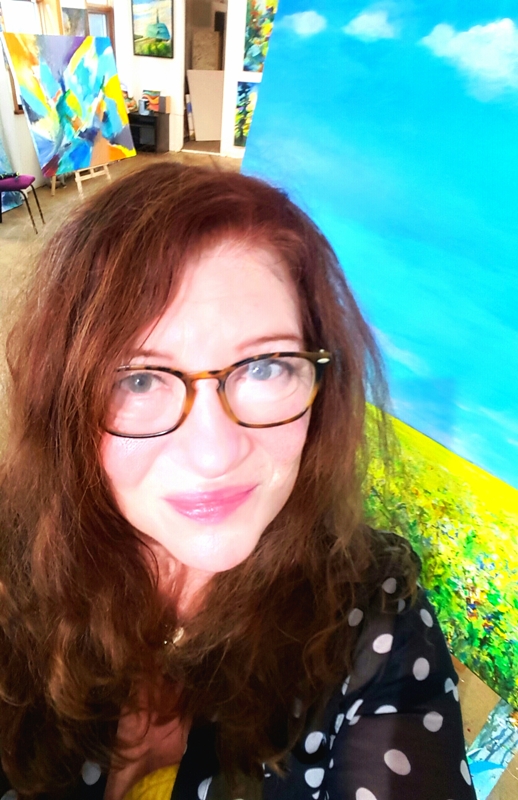 Kathleen Crosby
Born and raised in Winnipeg, Manitoba, Kathleen's work ranges from impressionism to abstraction in style. Painting primarily in acrylic, Kathleen's work exudes a vibrant energy through her bold use of colour and joyful expression. She finds inspiration in nature and music, with the results naturally reflecting her sense of optimism and spirituality.
Kathleen has been awarded many commissions, one of which is displayed in the foyer of the Health Sciences Centre in Winnipeg. She has taken part in both solo and group exhibitions across the province and her work can be found in collections in both Canada and the United States. Kathleen works out of a studio in Winnipeg's Exchange District where she frequently welcomes visitors for First Fridays in the Exchange.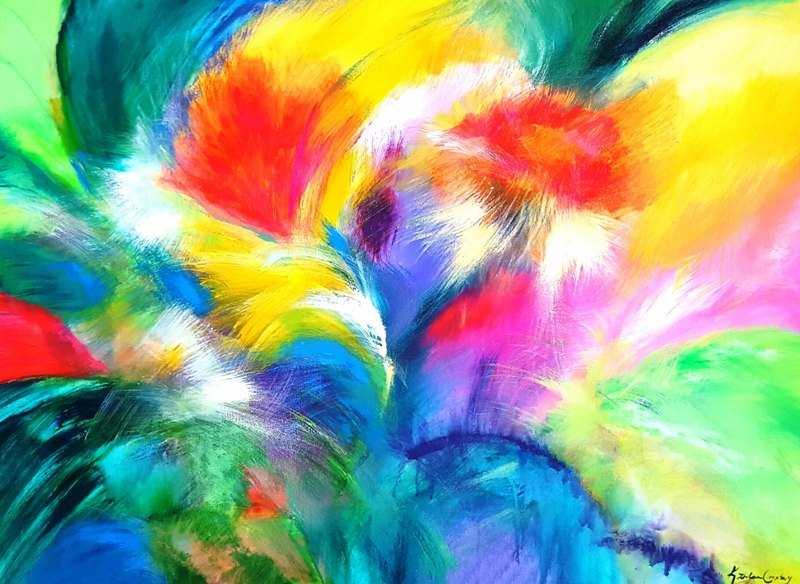 Blooming Paradise
Acrylic, 36" x 48"
$975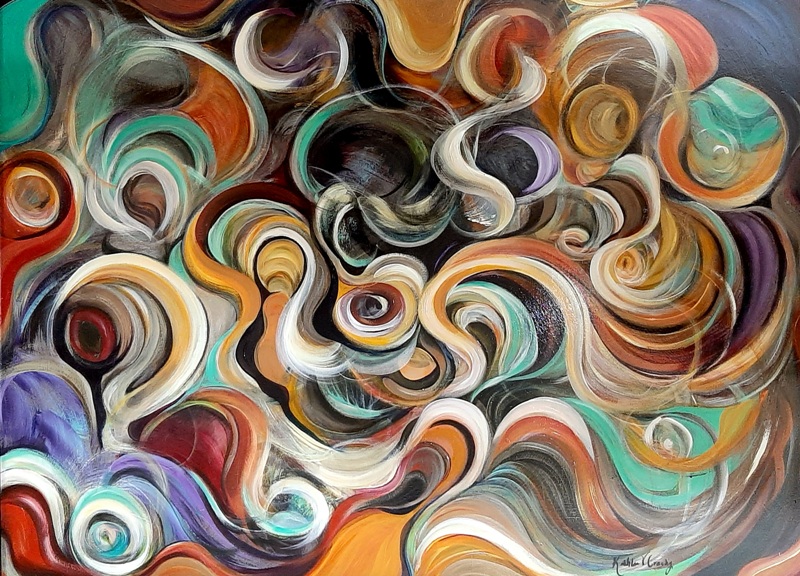 Crescendo
Framed Acrylic, 28" x 28"
$900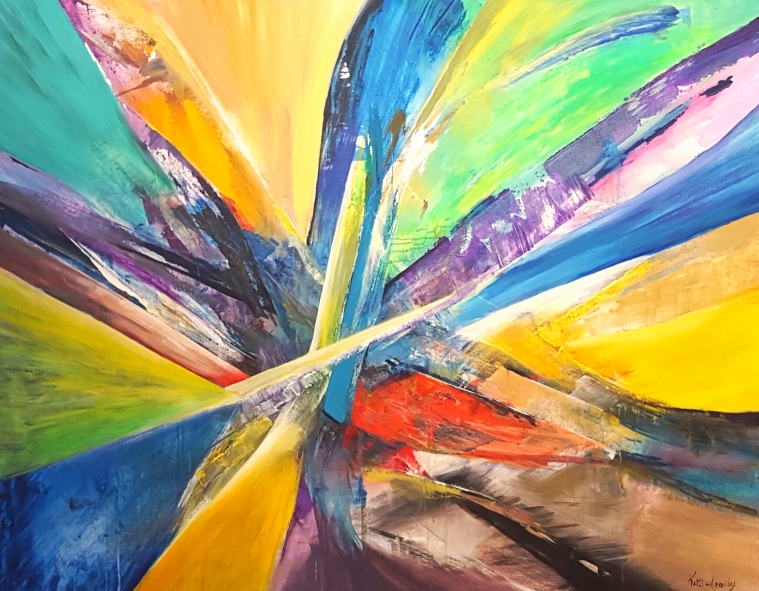 Dream Big
Acrylic, 48" x 60"
$1800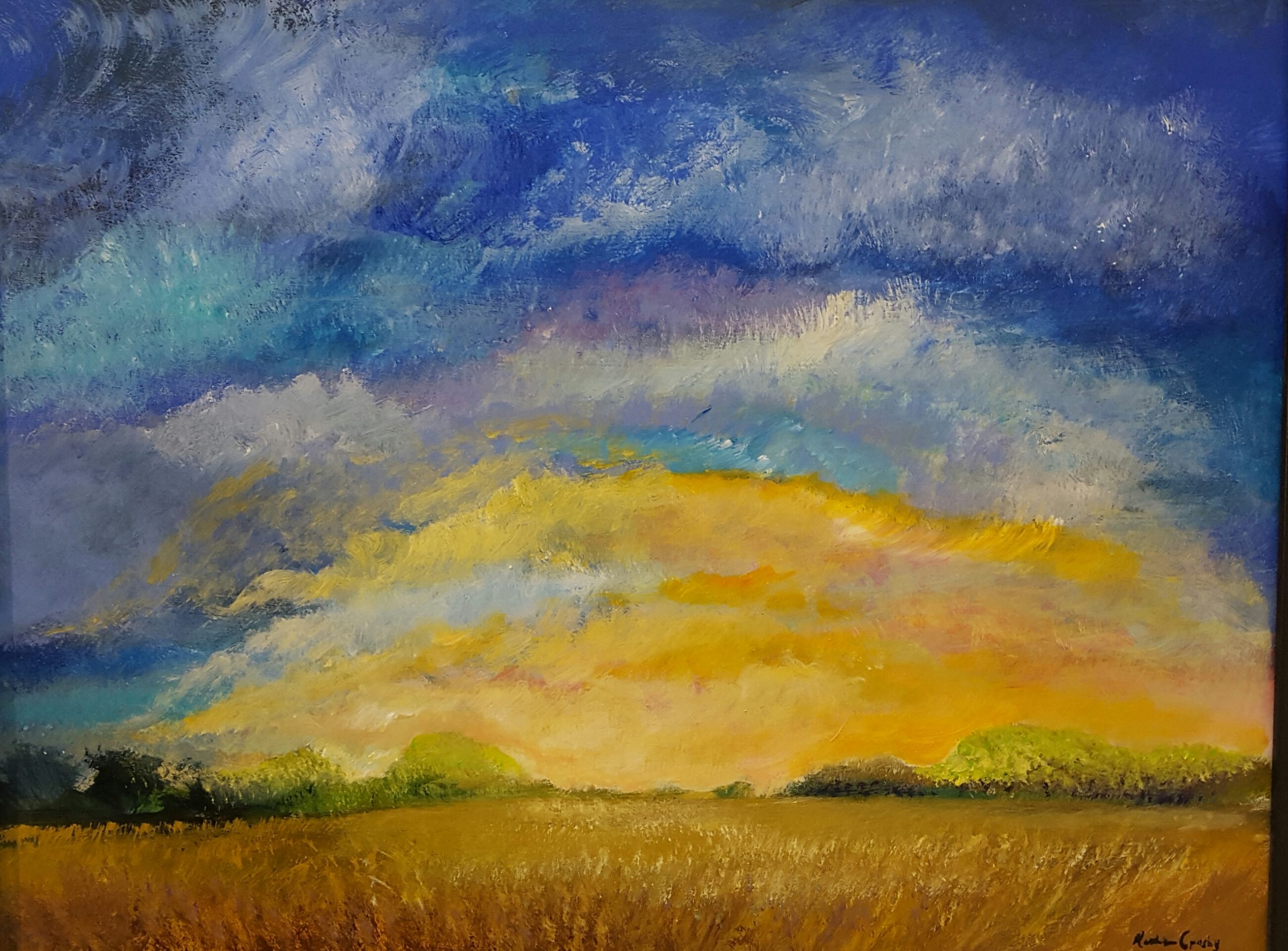 Golden Fields
Framed acrylic, 18" x 24"
$300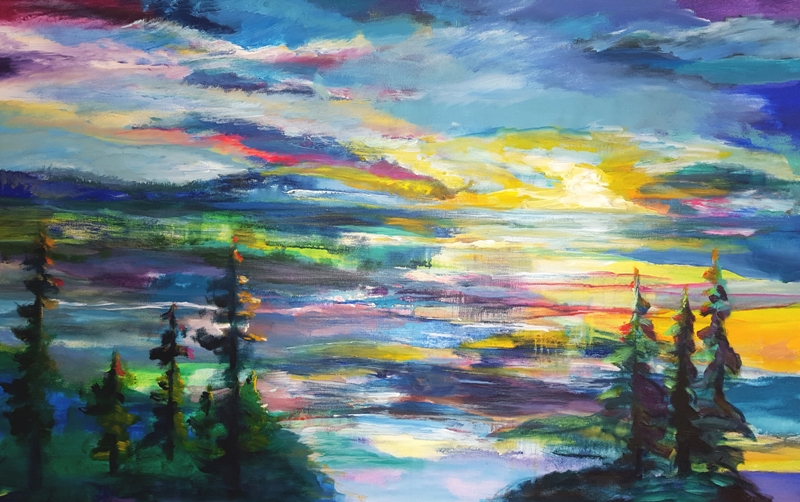 Island Splendor
Acrylic, 30" x 48"
$900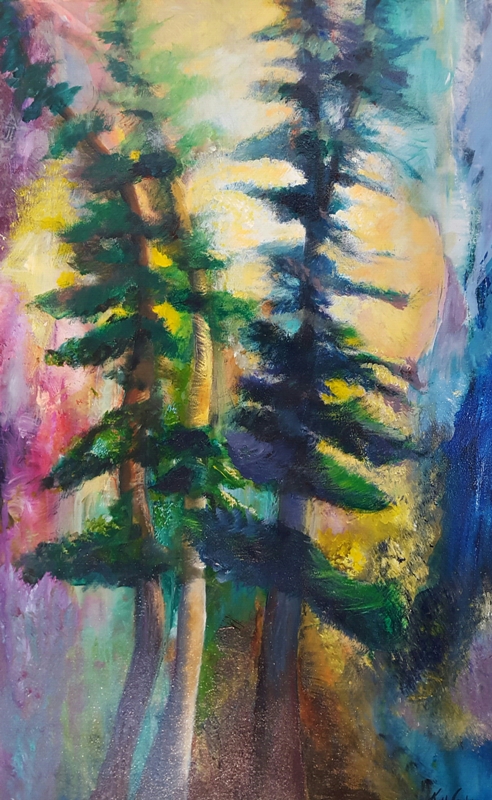 Standing Together
Acrylic, 48" x 30"
$900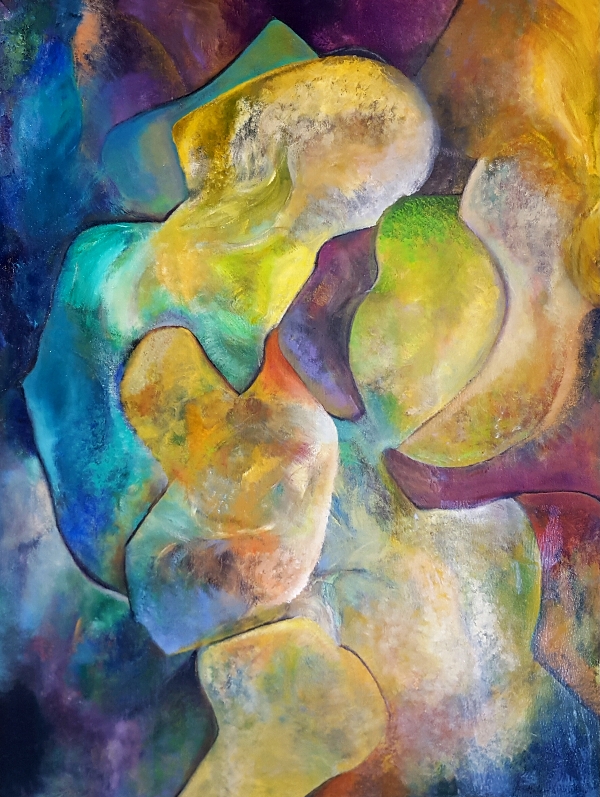 The Awakening
Acrylic, 36" x 48"
$1000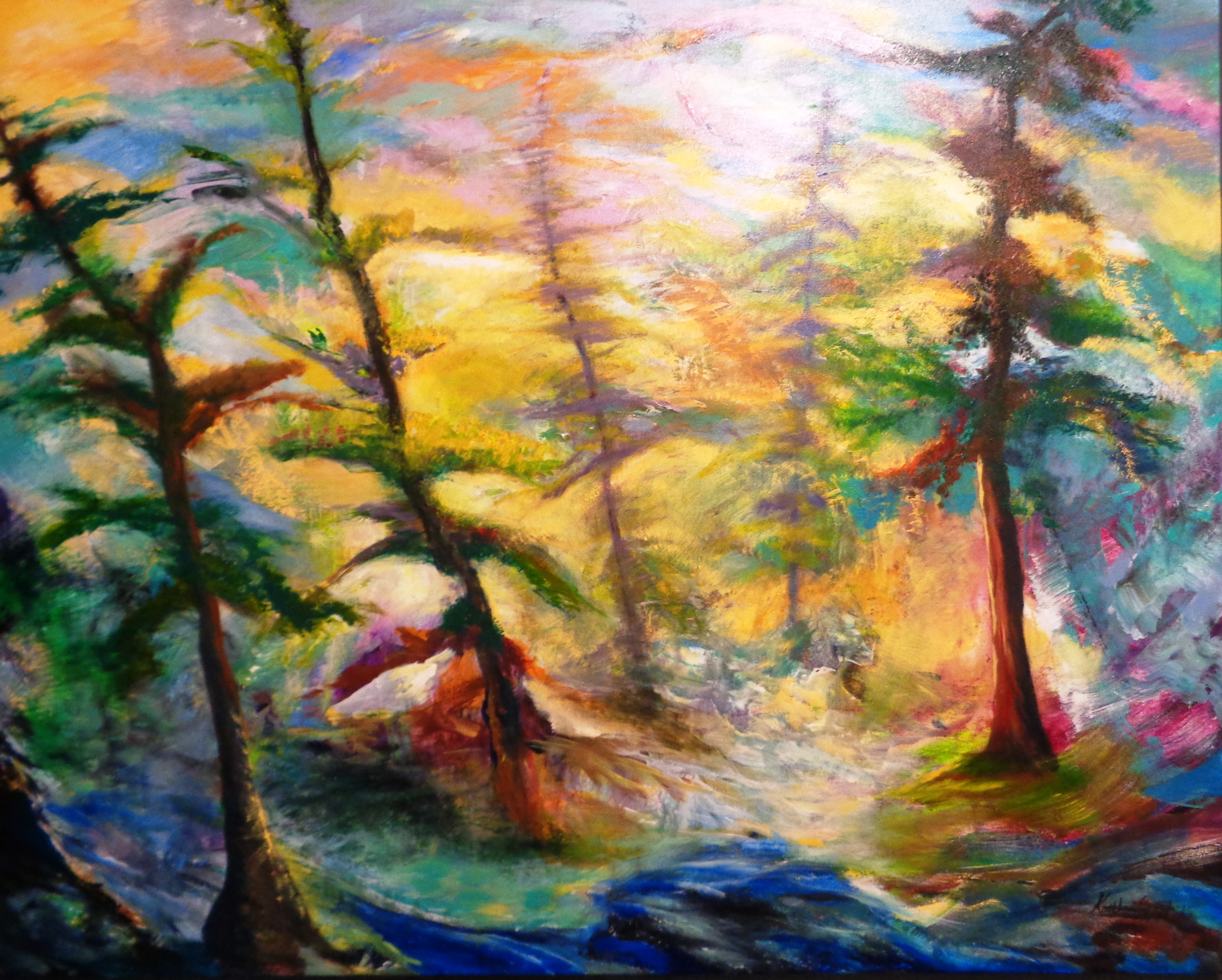 The Light In The Rocky Stream
Acrylic, 48" x 48"
$1500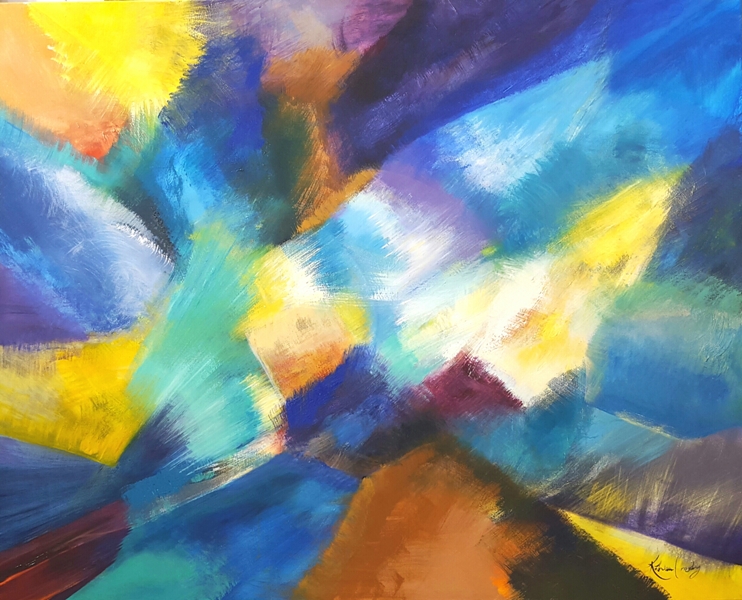 The Tides Are Turning
Acrylic, 48" x 60"
$1800