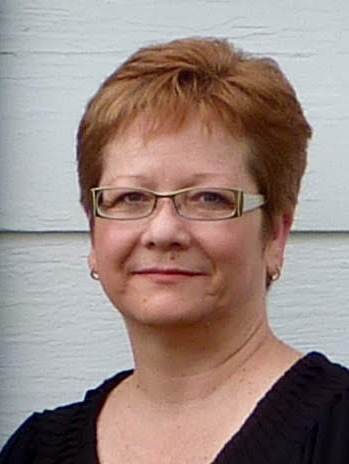 Gail Sawatzky
Gail is a Manitoba artist working primarily in the acrylic and encaustic mediums. Her process involves building layers of texture and sculpture on canvas, creating work that is rich in colour, texture and luminosity. The use of glazes allows her to add many transparent layers to her paintings, creating bright luminous colours that radiate warmth and evoke feelings of joy. Gail finds particular inspiration in the quality of light and radiant colour found in the prairie skies of the Pembina Valley.
Gail has participated in both group and solo exhibitions and her work hangs in private collections across North America and Europe.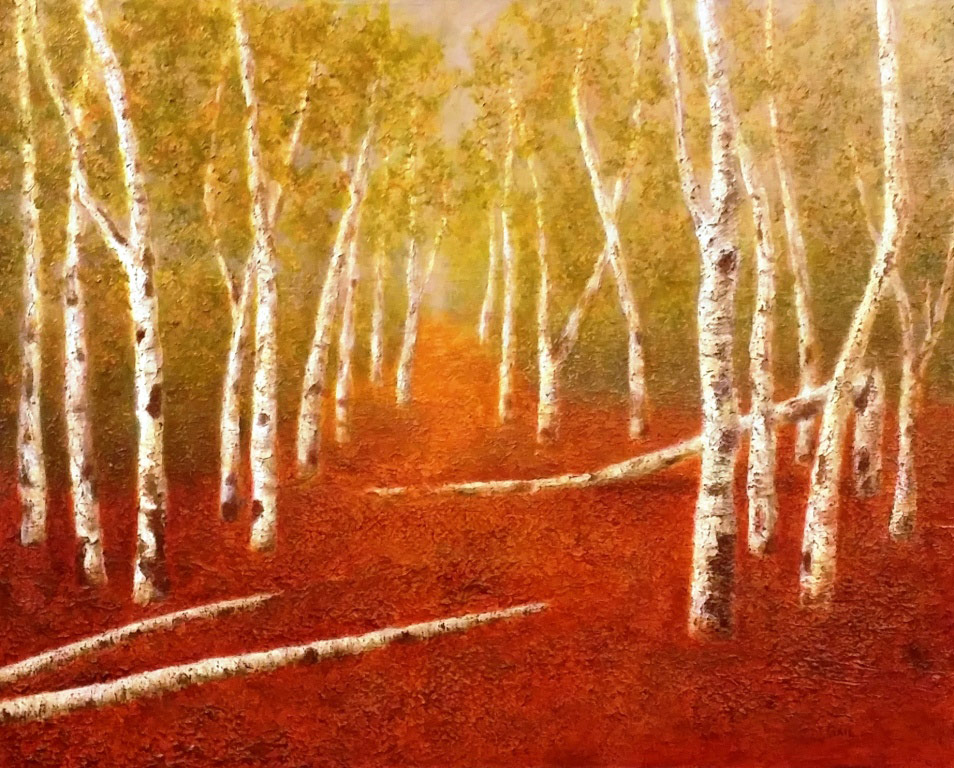 A Walk To Remember
Acrylic, 24" x 30"
$700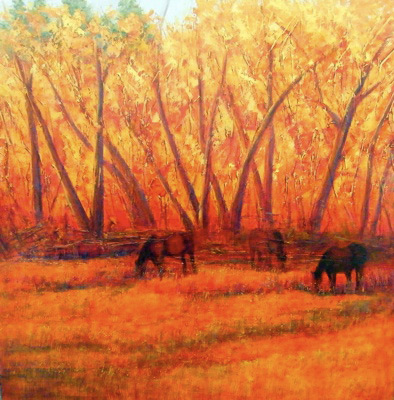 Autumn Glow
Acrylic, 30" x 30"
$900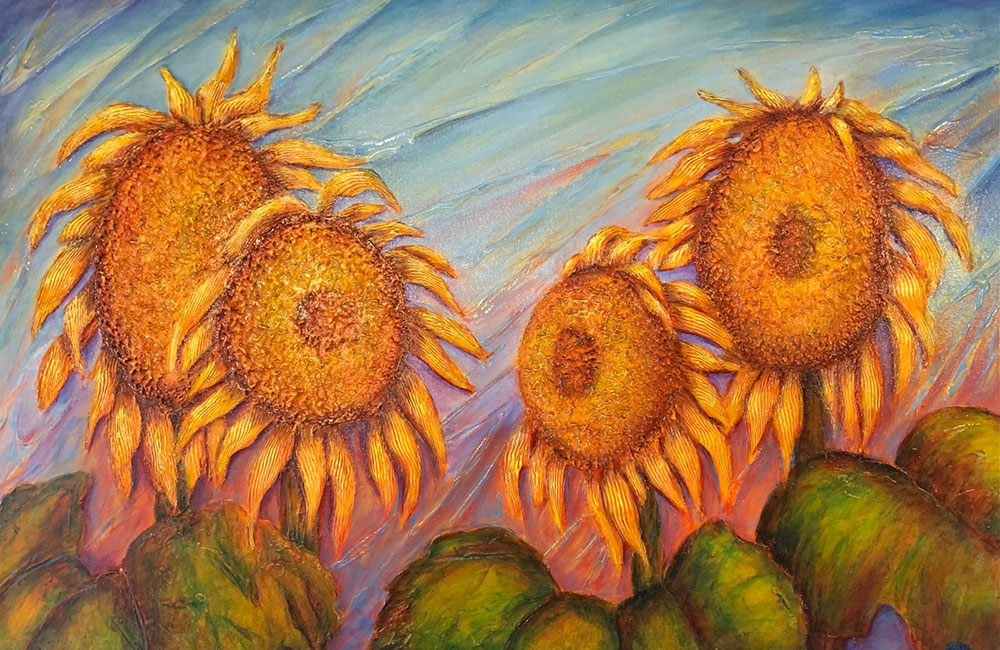 Blue Skies and Sunflowers
acrylic, 24" x 36"
$750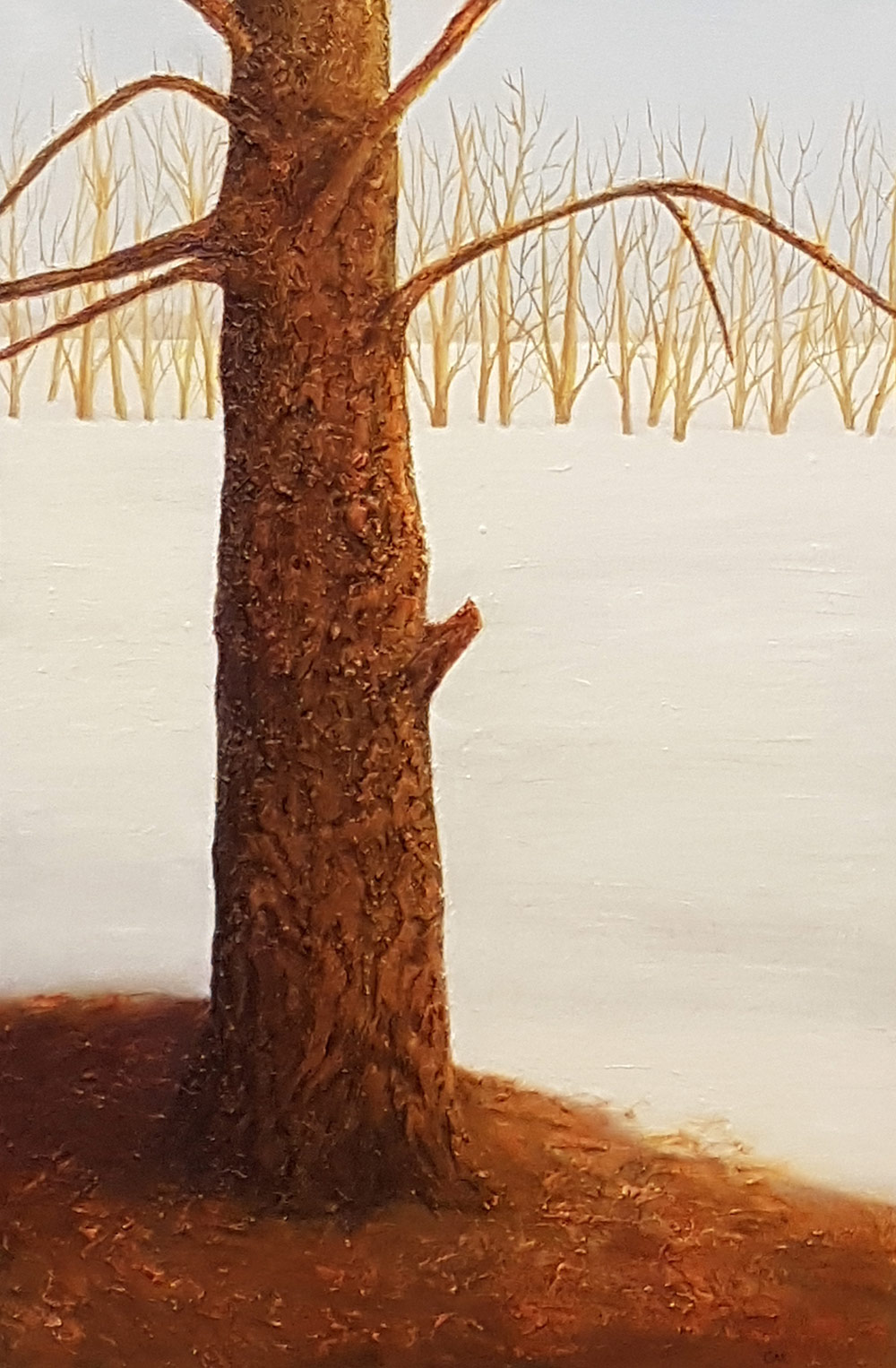 Glimmer of Warmth
Acrylic, 30" x 30"
$600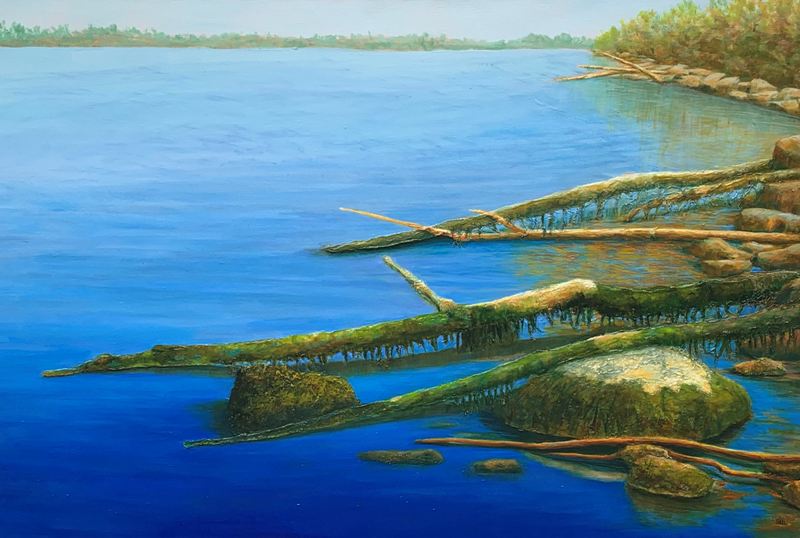 Tranquil Escape
Acrylic, 24" x 36"
$875