Celebrating Manitoba Artists – with Fairmont Winnipeg
Pulse Gallery is partnering with Fairmont Winnipeg to showcase the exceptional talent of Manitoba artists. Current work available for sale in the hotel lobby and the Gold Lounge has been created by local artists Amanda Onchulenko, Charlie Johnston, Cindy Dyson, and Wendy Seversen.

Artists
Amanda Onchulenko
Charlie Johnston
Cindy Dyson
Wendy Seversen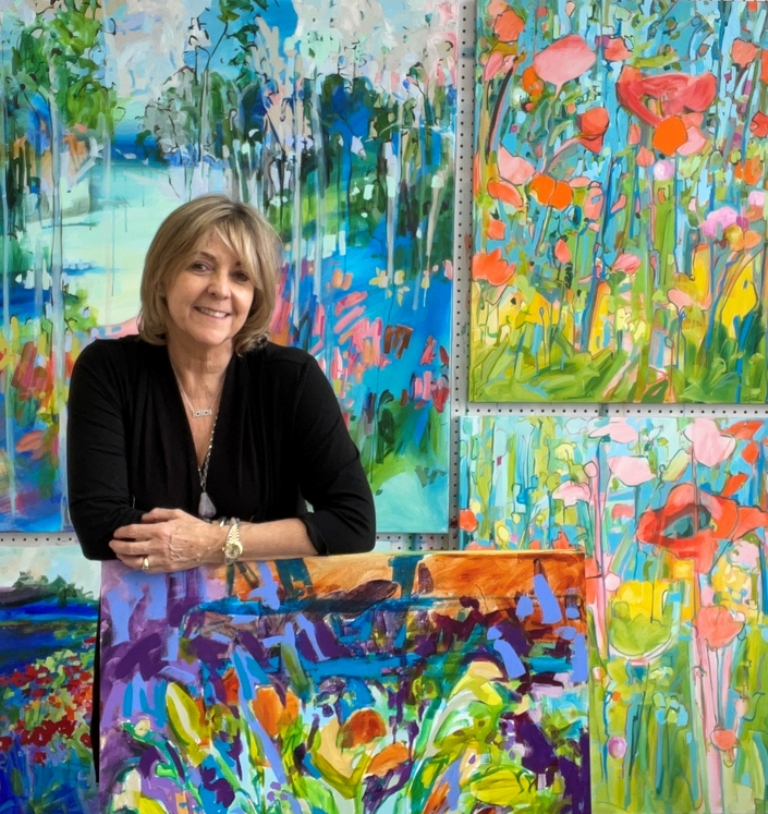 Amanda Onchulenko
Amanda Onchulenko's work celebrates the beauty and energy of the prairie landscape. Through colour and composition she interprets the prairie as diverse, nuanced and abundant.
"I strive to capture the essence of a moment -- to describe, with this body of work, the energetic experience of landscape. I am drawn to the cheeky personalities of perennial inhabitants, alluding to the fertile abundance of this place, at the heart of a nation, where the horizon levels my gaze."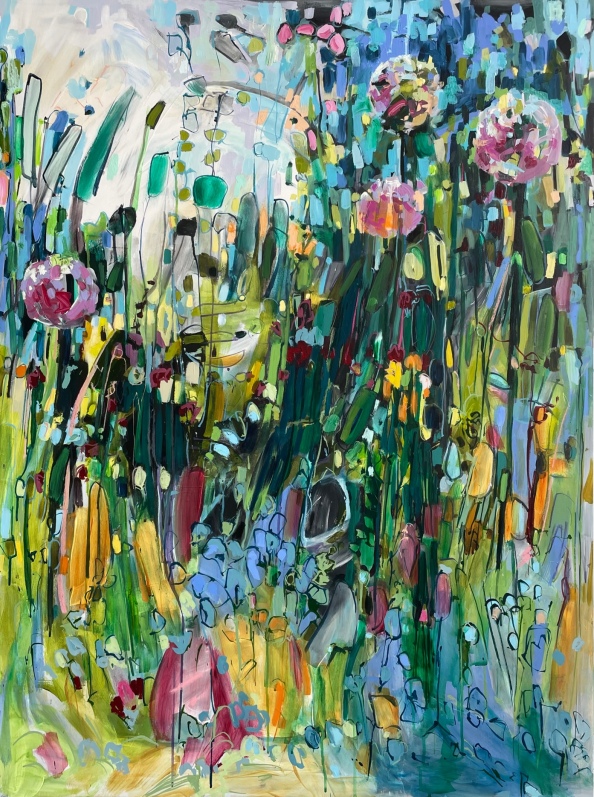 Growth: Wisdom
Framed Acrylic, 50" x 38"
$2820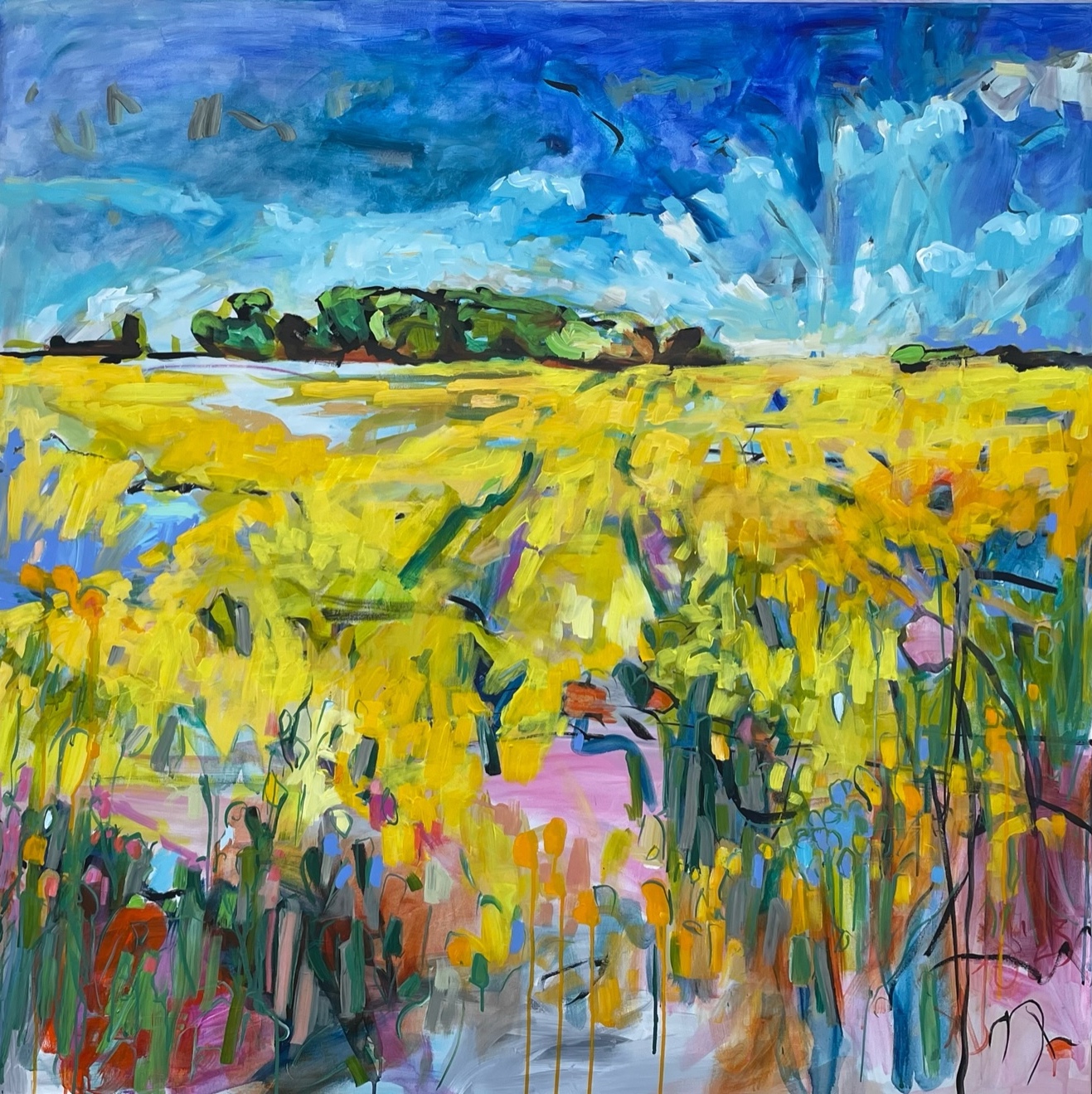 Levelling Up
Framed Acrylic, 50" x 50"
$3675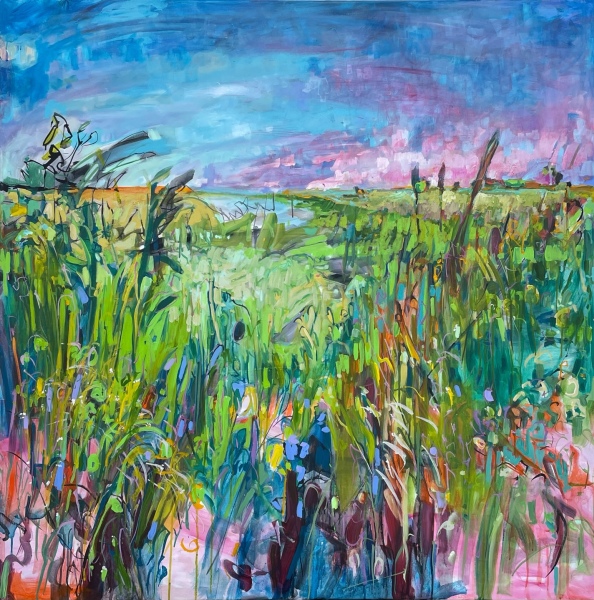 Luminosity
Framed Acrylic, 50" x 50"
$3675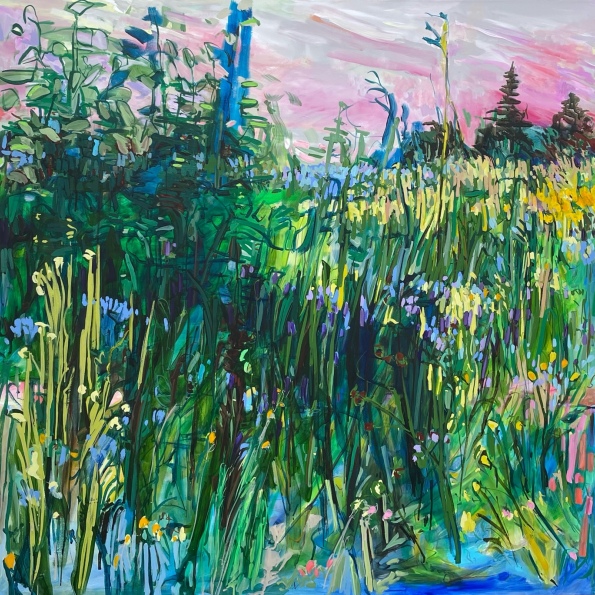 Un-Settlers
Framed Acrylic, 50" x 50"
$3675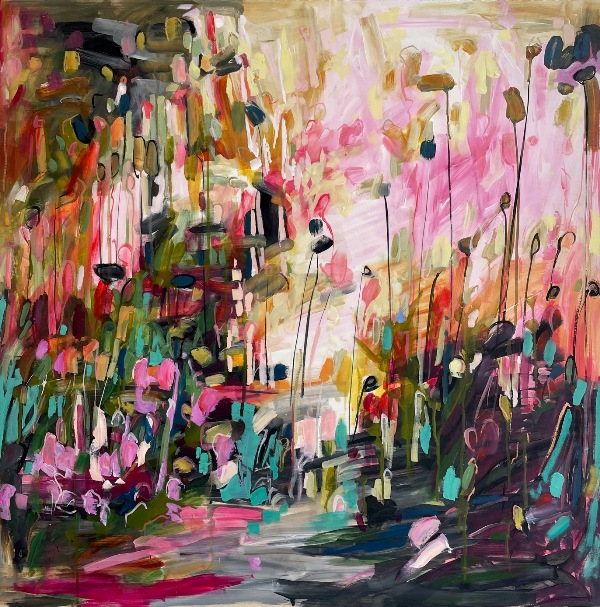 Big Pink
Framed Acrylic, 50" x 50"
$3675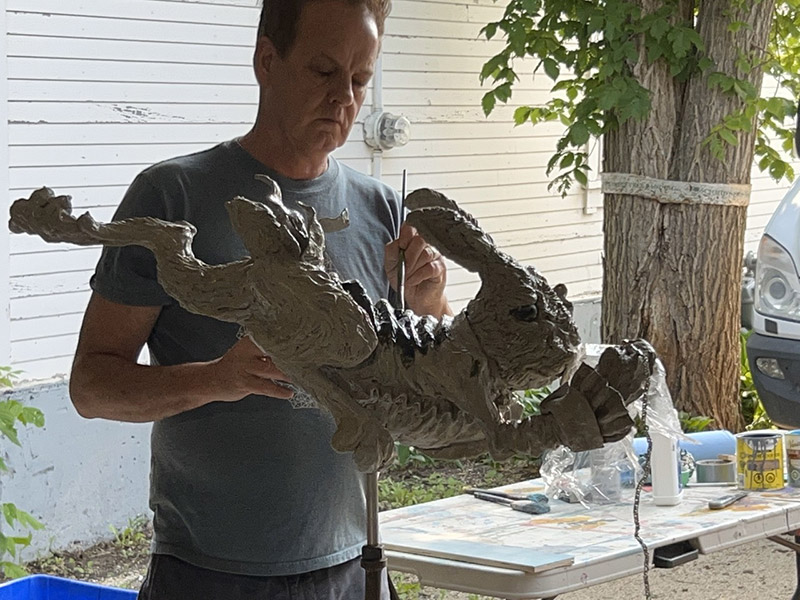 Charlie Johnston
Charlie Johnston has been creating public art for over 35 years. His murals -- along with his sculptures in concrete, mixed media and bronze -- create poetic narratives. Charlie remixes archetypes and genres to create new perspectives on the human experience.
Charlie's one-of-a-kind sculpture is a brilliant characterization of the White Rabbit from Lewis Carroll's classic "Alice in Wonderland" - his iconic persona delivered with steampunk sensibility and bristling with nervous energy. The unique characteristics of the antique objects incorporated into the sculpture -- the cast iron alarm bell used for the base and the authentic pocket watch from the late 1800's -- poetically anchor the piece to Wonderland and the times from which it emerged.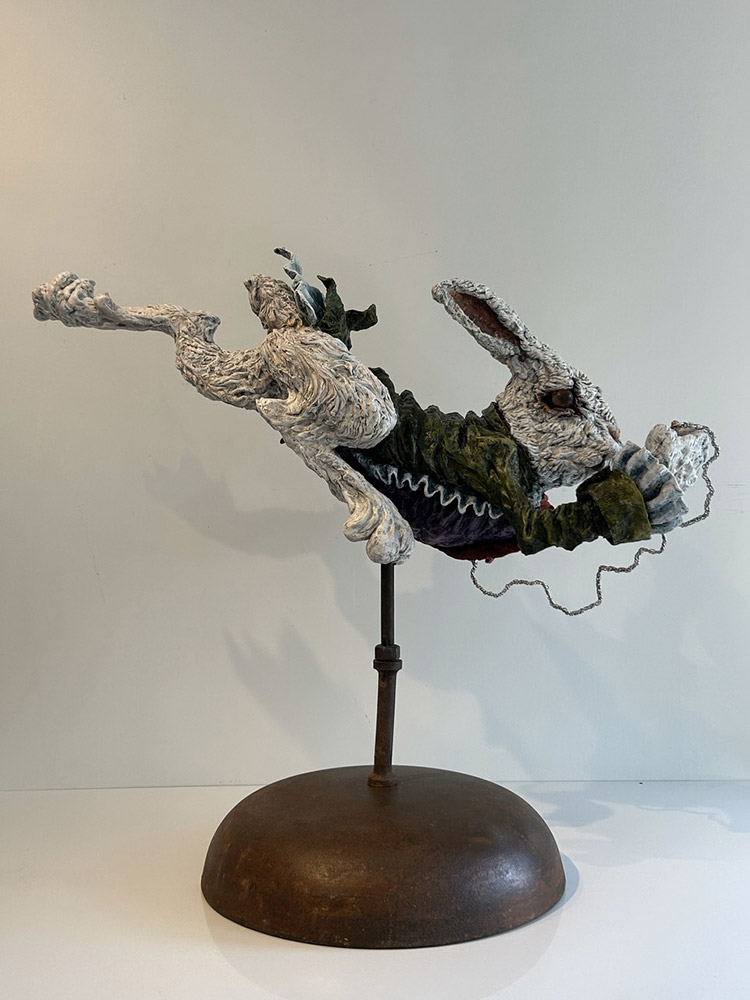 On Wonderland Time
Hand built Sculpture, 30" x 34" x 20"
$9800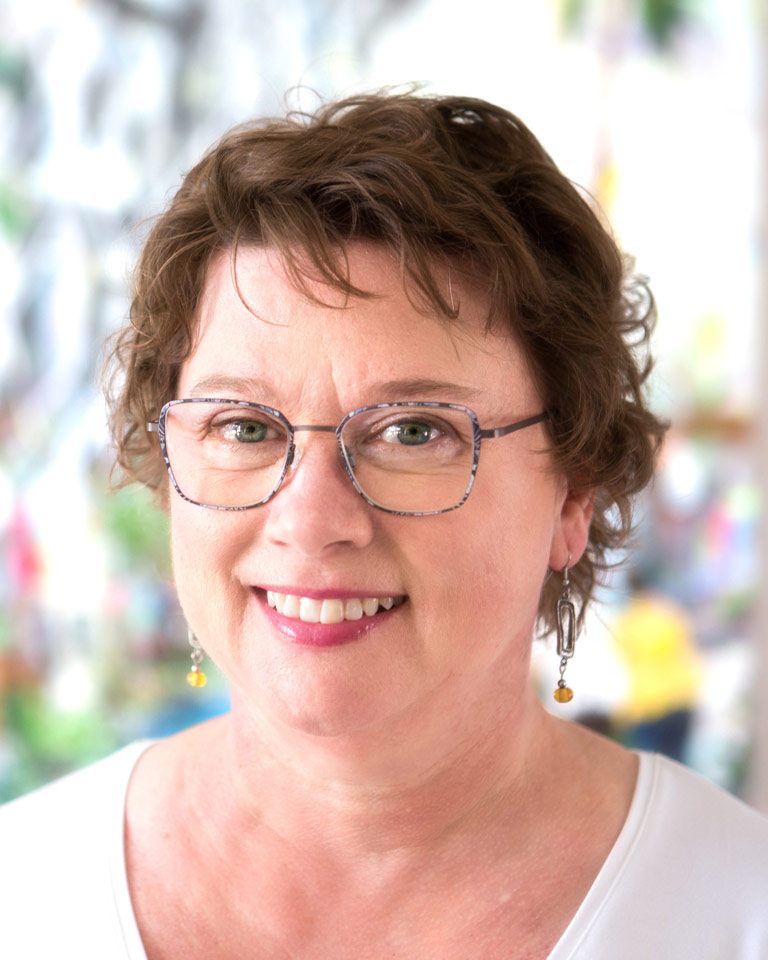 Cindy Dyson
Cindy Dyson's richly textured acrylic works chronicle the beauty and fleeting moments of the everyday urban experience. Through the use of brushes, palette knives, found objects and her own fingers, Cindy's acrylic works evoke mood, movement and a restless energy. The tactile nature of her bold swathes of paint beckon the viewer to touch.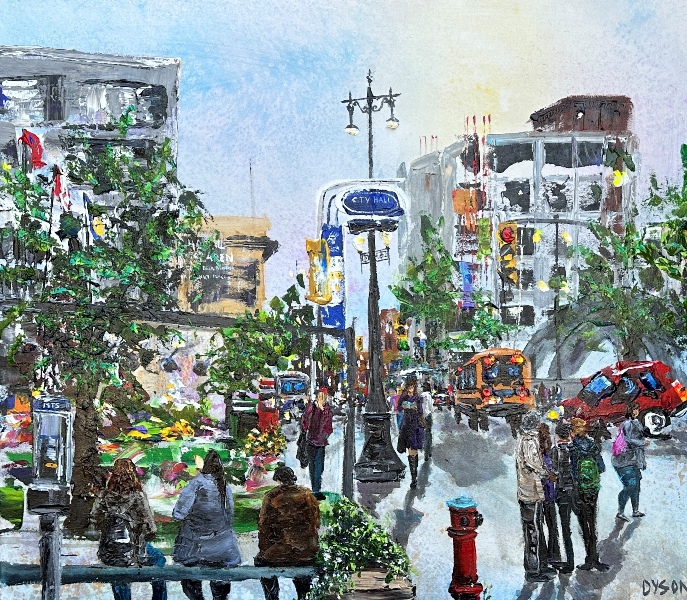 City Hall
Acrylic, 48" x 42"
$2860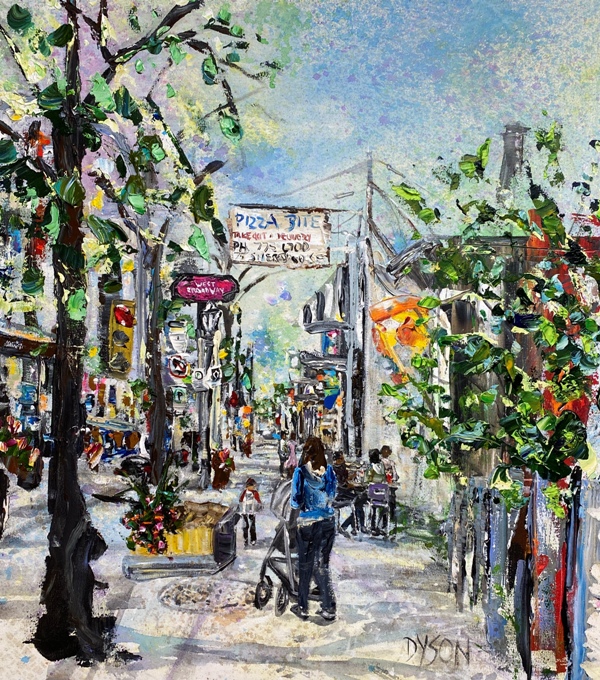 Pizza Bite
Acrylic, 36" x 32"
$1650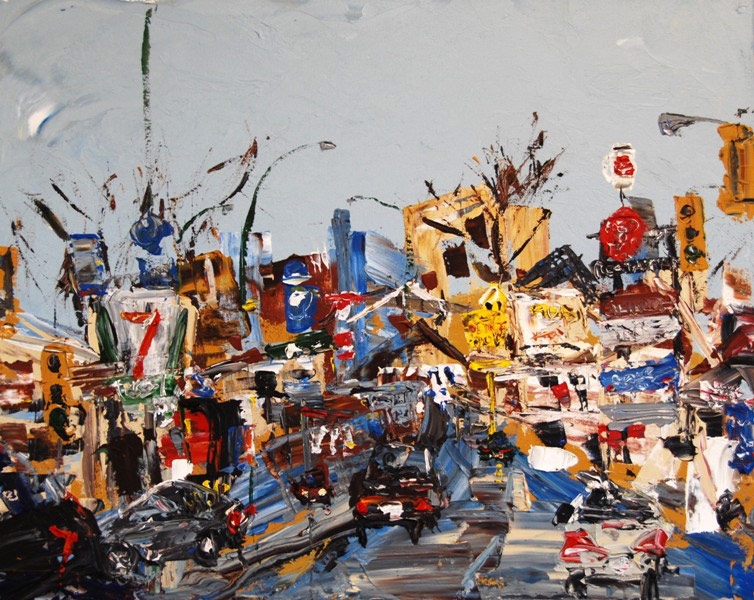 Red Top
Acrylic , 24" x 30"
$1260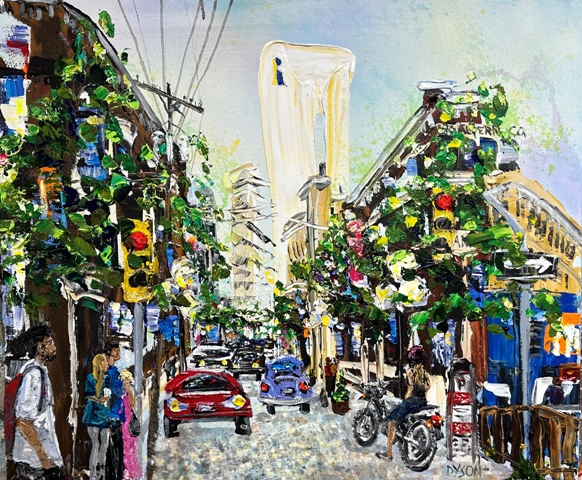 Rorie Street
Acrylic, 32" x 38"
$1760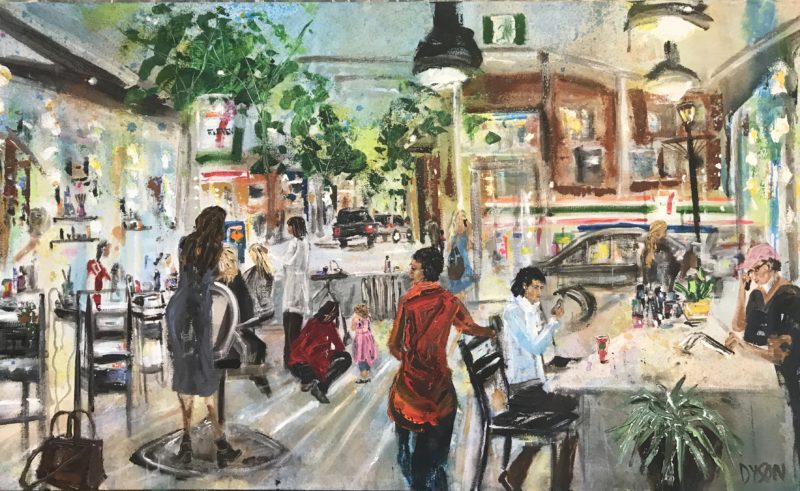 Salon
Acrylic, 36" x 60"
$3135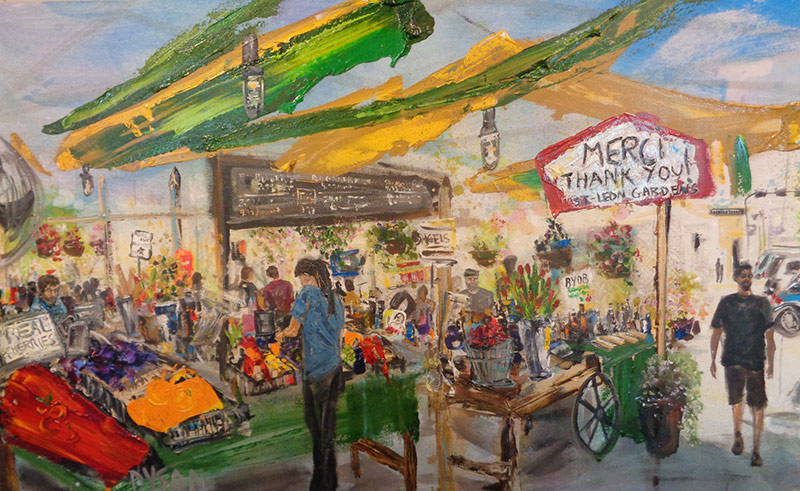 St-Leon Gardens
Acrylic, 36" x 60"
$3135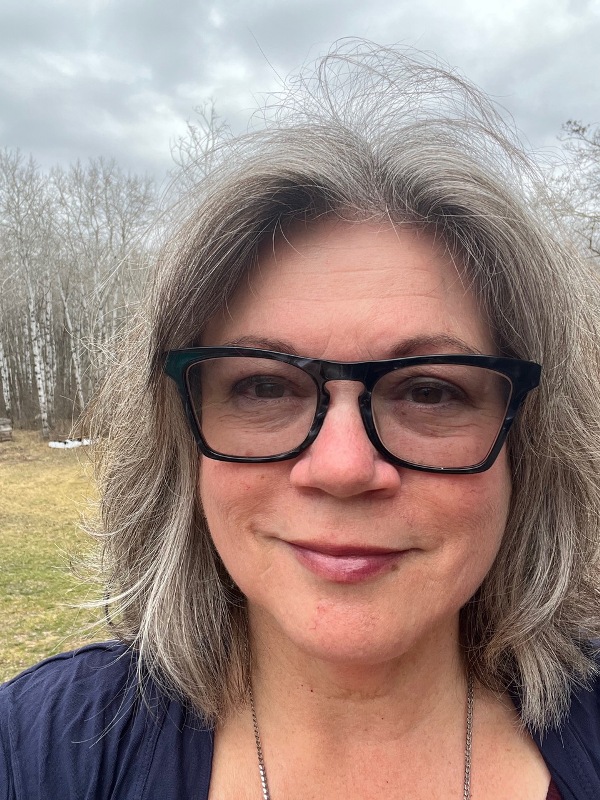 Wendy Seversen
Wendy Seversen is a multidisciplinary artist working primarily with recycled materials such as window glass, copper and steel to create unique art glass, sculpture, enamel art and jewellery. Her glass practice reflects her fascination with light, movement and the organic beauty of natural erosion and decay. She is deeply inspired by the remoteness and raw beauty of the boreal forest surrounding of her studio in southeast Manitoba, near the hamlet of Ostenfeld.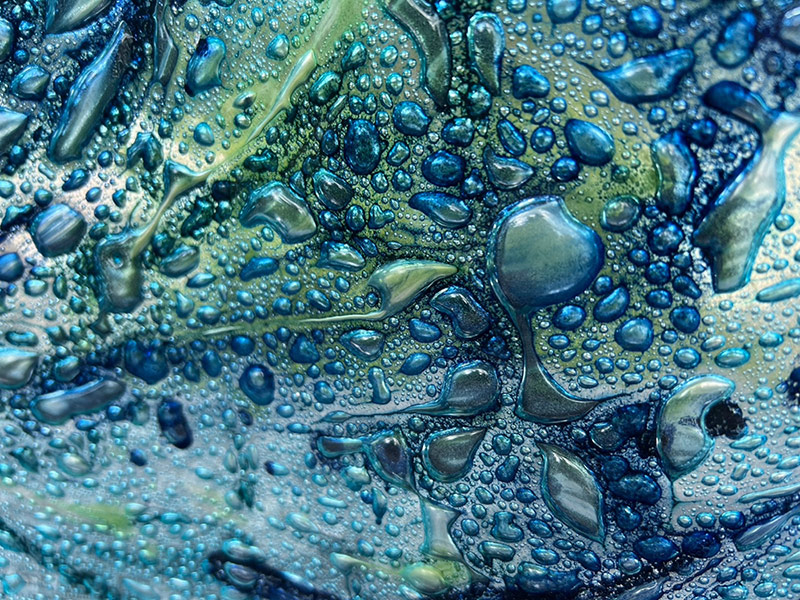 A Bend in the River
Recycled window glass, 11" x 13"
$175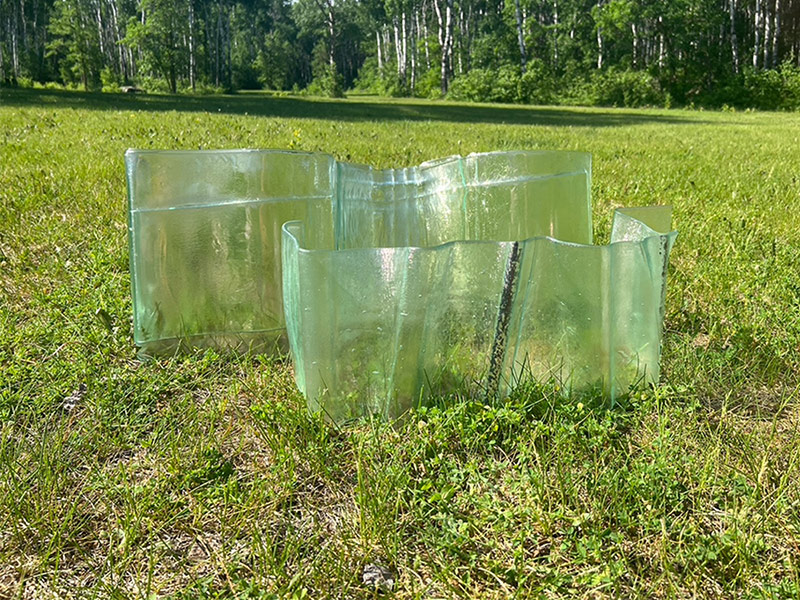 Ice Shove Diptych
Window Glass, 12" H x 29" W x 9" D, varies with installation
$950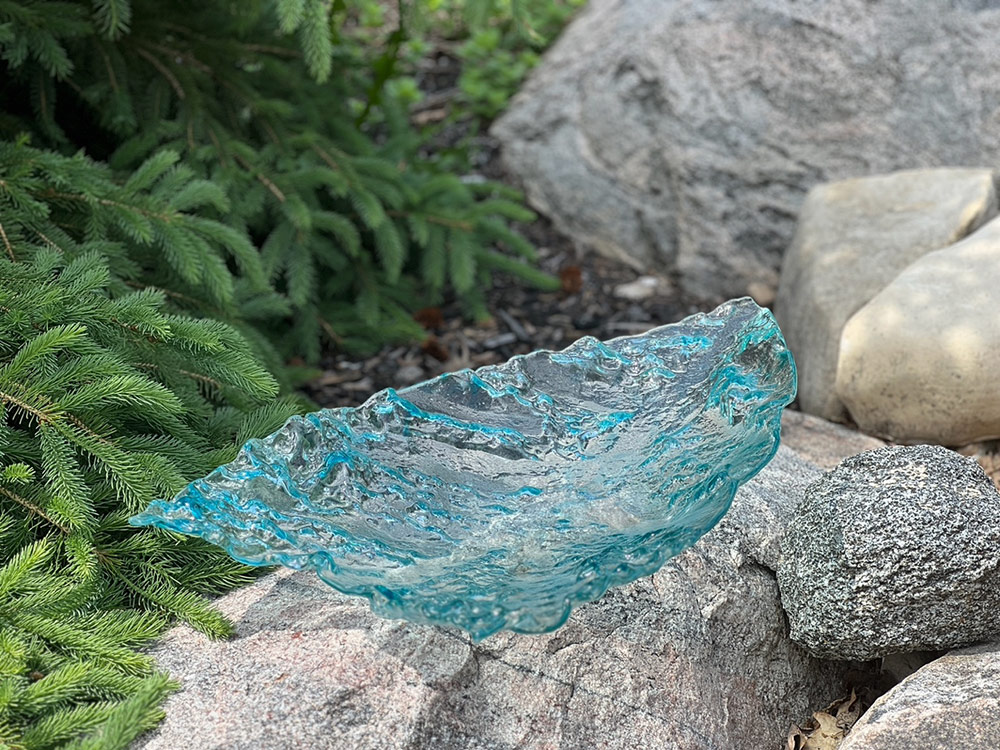 Sail
Recycled plate glass, 25" x 14"
$225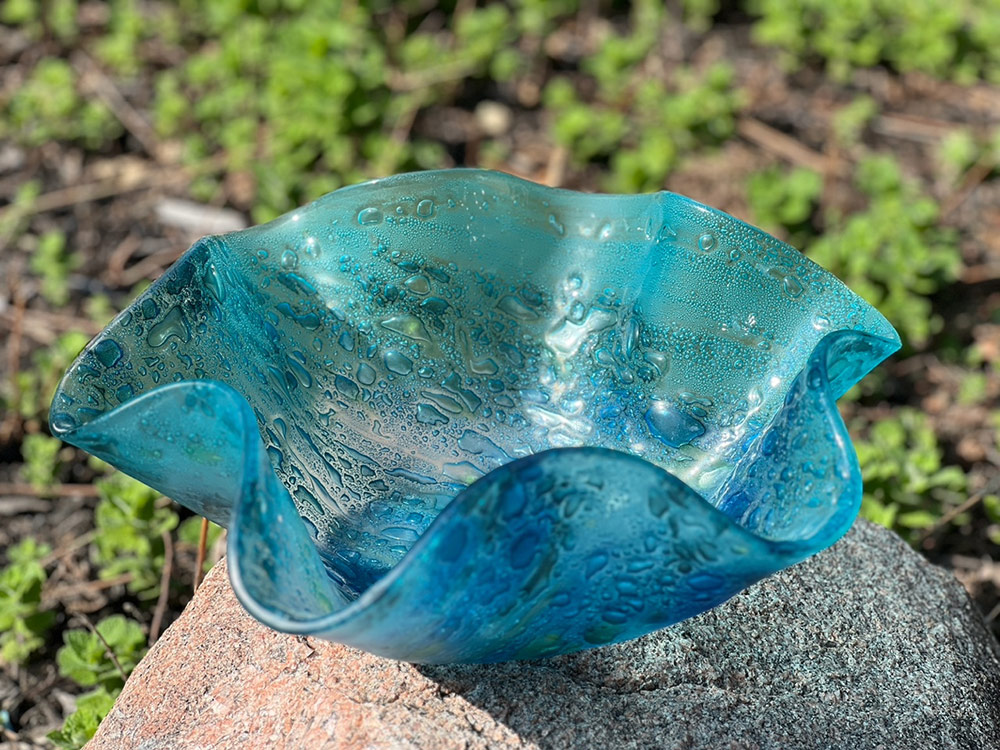 Serene Flow
Recycled window glass, 16" Diameter, 6" Height
$185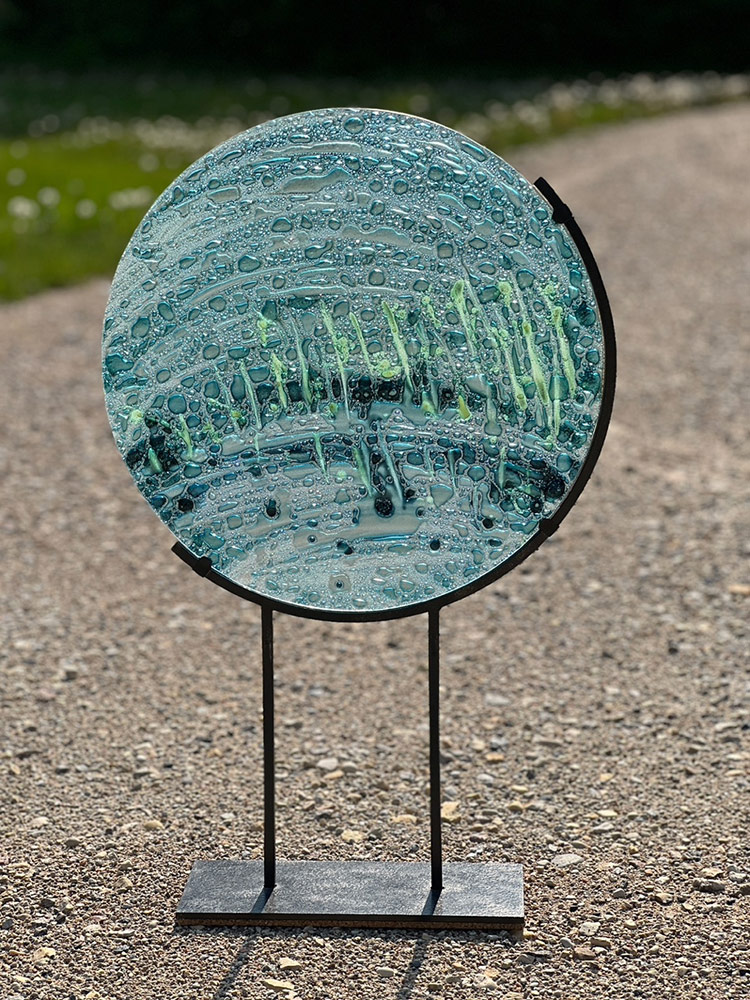 Sky Above Lake Below, Caddy Lake Lens
Recycled window glass, steel , 28" Height, 18" Wide, 5" Depth (including stand)
$395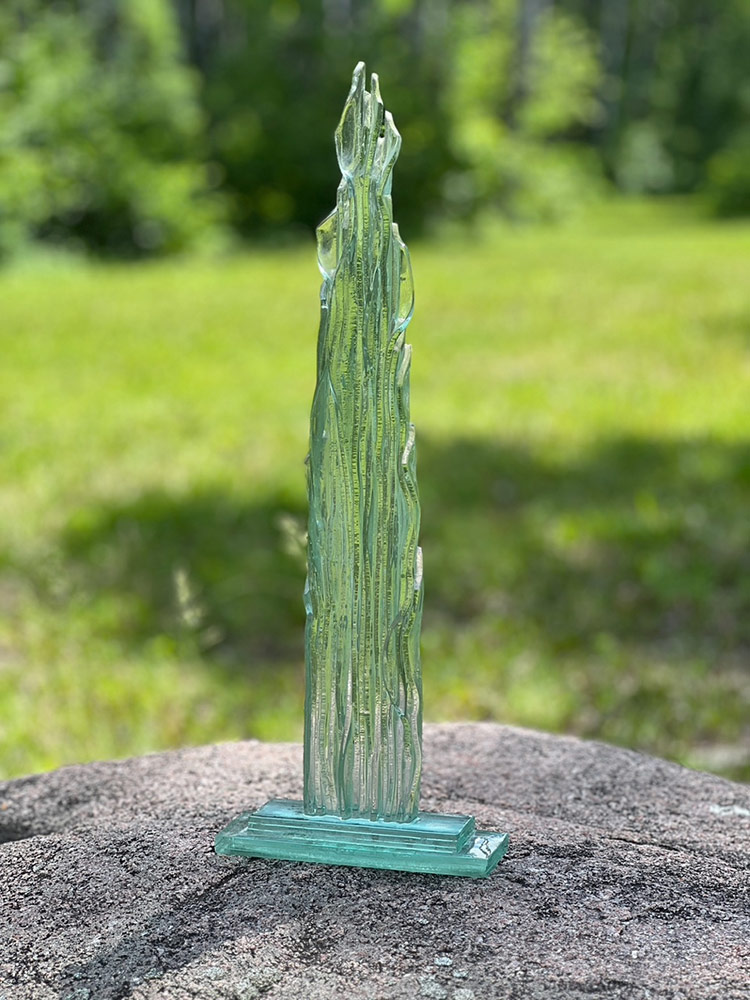 Winter Flame
Recycled window glass, 18.5" x 7"
$175