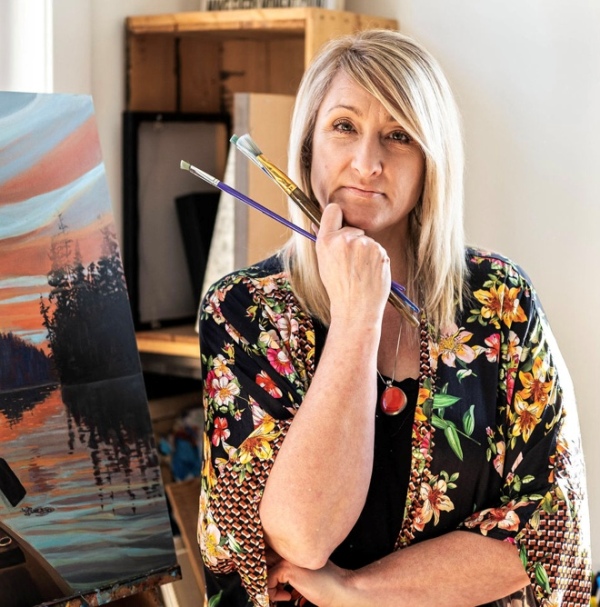 Dawn Schmidt
Growing up in southern Manitoba, Dawn was drawn to the arts from an early age, always drawing, painting and making music. Under the influence of her grandmother, a talented landscape painter, Dawn began to develop as an artist. Building on her talent through courses and involvement with the local arts council, Dawn has matured as an artist and works primarily in the medium of acrylics. Deeply inspired by the beauty of nature and the vivid colours of our seasons, Dawn's work is a vibrant study of our landscapes, particularly the Canadian Shield and Rocky Mountains. Key characteristics of her work include an intensity of colour and the ability to capture the light and many reflections of the prairie sky.
Dawn has painted live on stage with the Winnipeg Symphony Orchestra, she has received commissions from many local organizations and her work hangs in private collections across North America.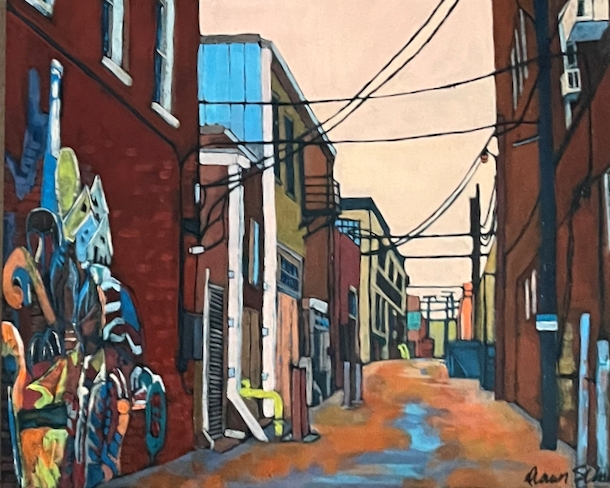 Alley Secrets
Acrylic, 14" x 18"
$275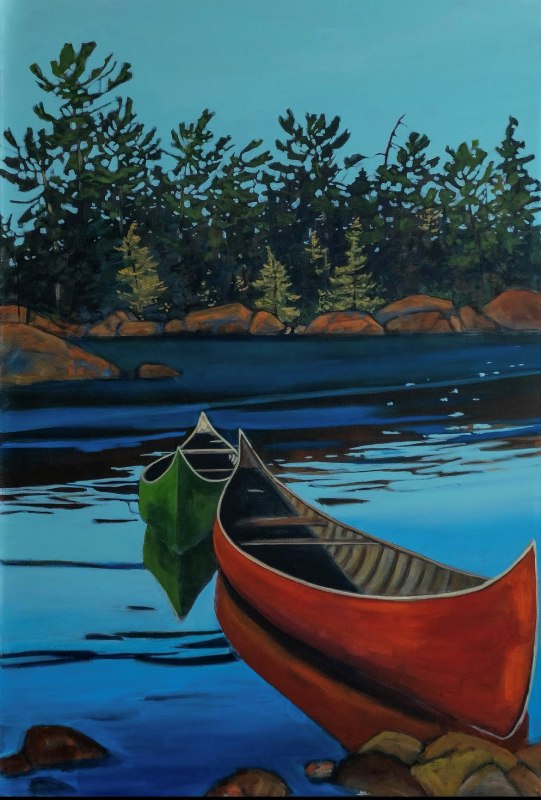 Paddle Ready
Acrylic, 47" x 32"
$1550 - sold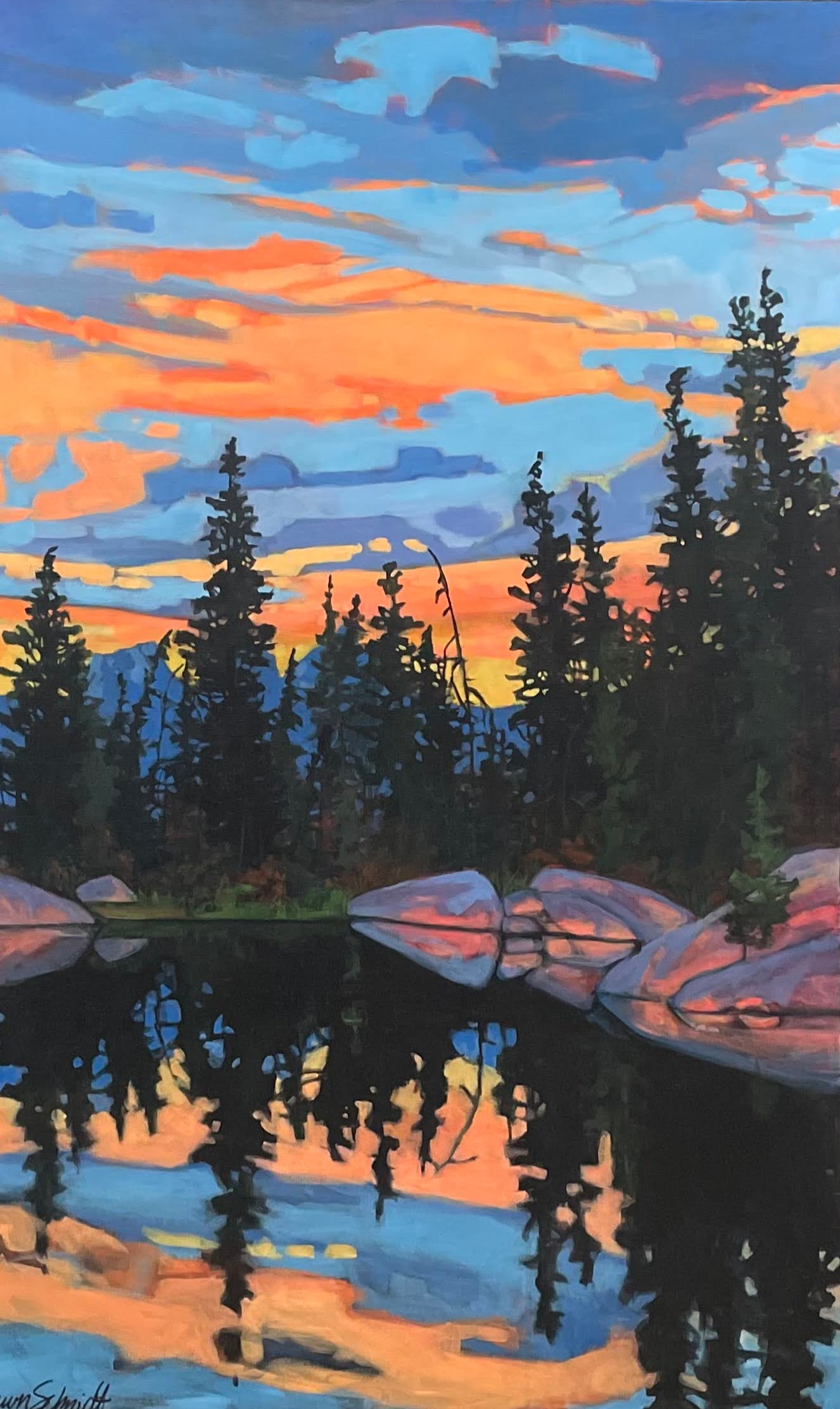 Resplendent Reflections
Acrylic, 48" x 30"
$1500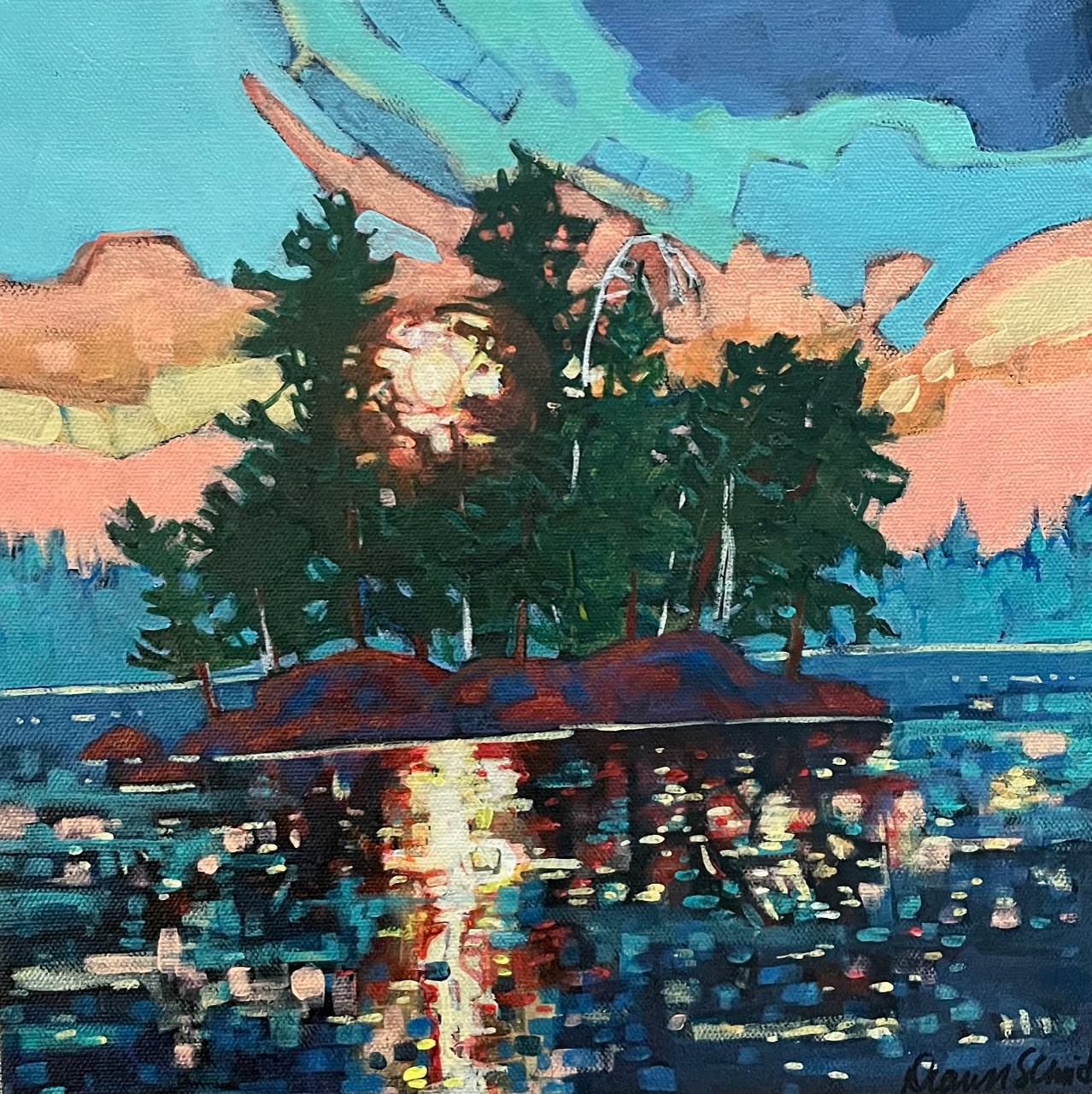 Rippling Reflections
Acrylic, 12 x 12
$150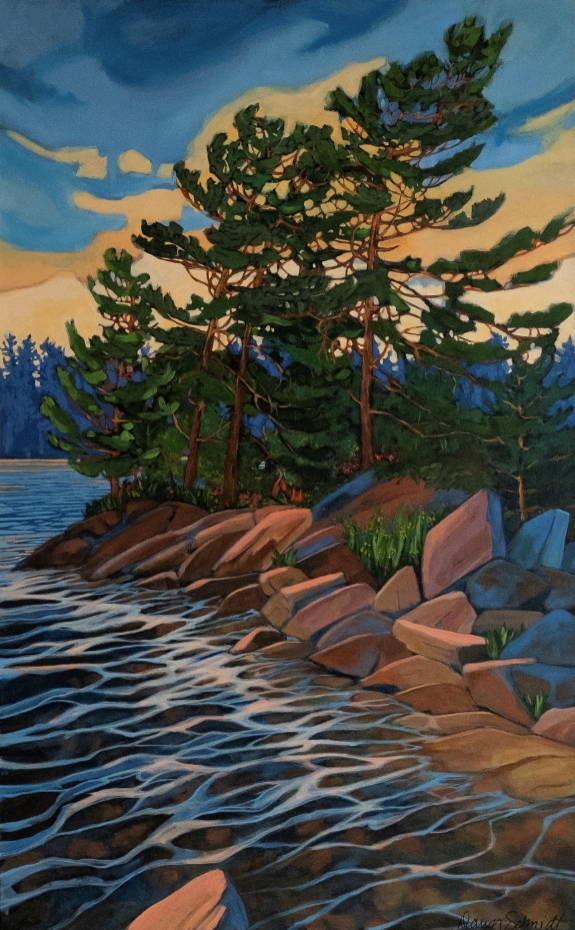 Rippling Reflections At Sunset
Acrylic, 48" x 30"
$1495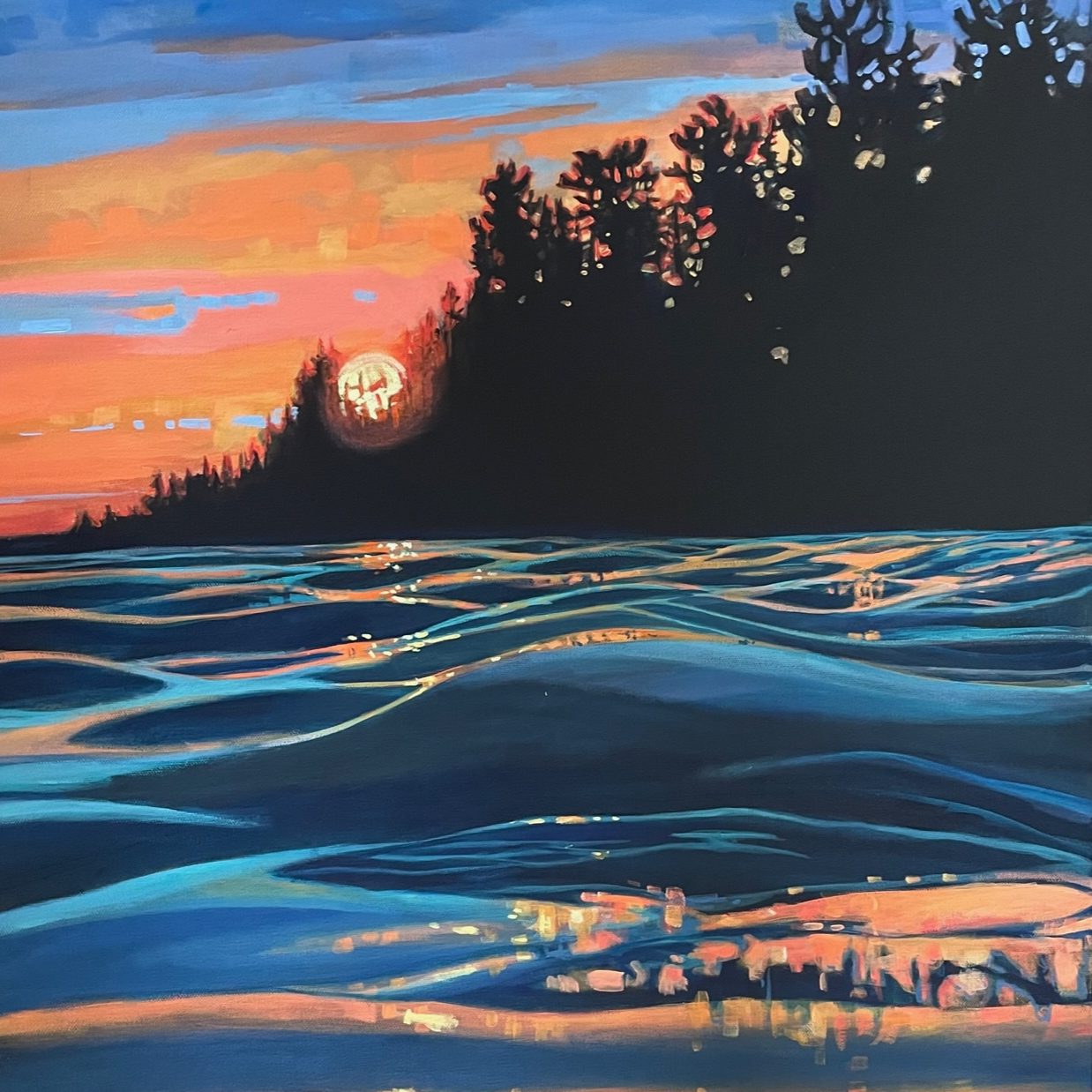 Sun Splash
Acrylic, 24 x 24
$575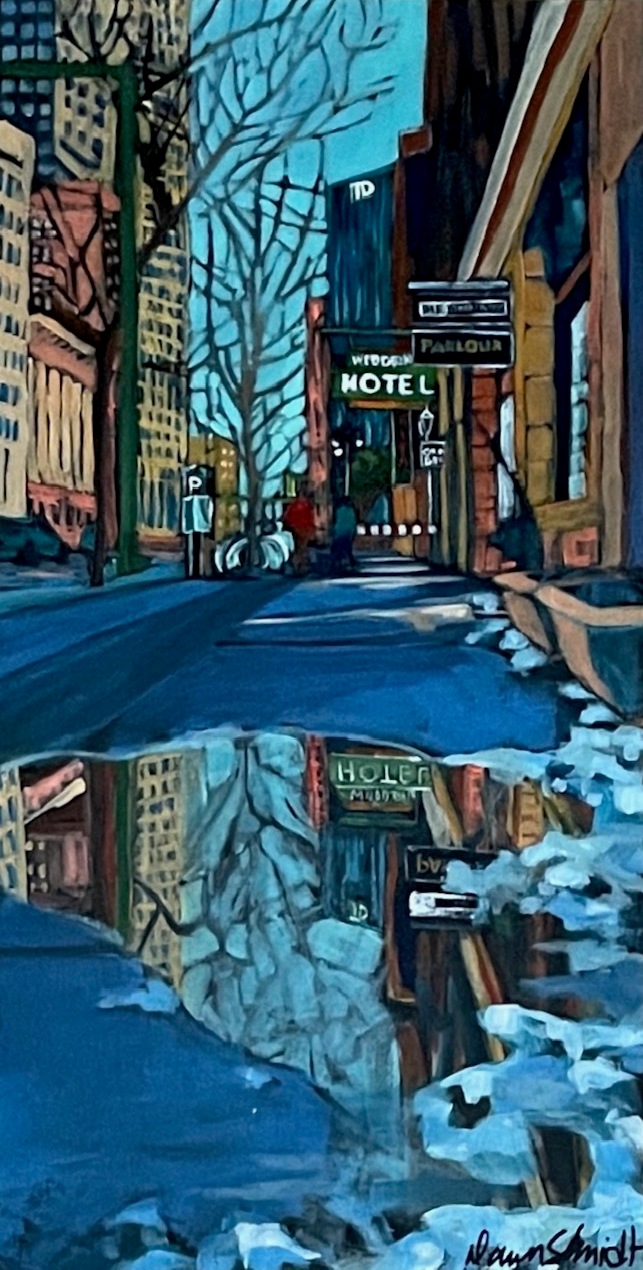 Urban Melt
Acrylic, 16" x 8"
$170