Cindy Dyson
Cindy Dyson is an award-winning Canadian artist born in Winnipeg, Manitoba. With a degree in Fine Arts from the University of Manitoba, Cindy's richly textured acrylic works chronicle the beauty and fleeting moments of the everyday urban experience. Through the use of brushes, palette knives, found objects and her own fingers, Cindy's acrylic works evoke mood, movement, and a restless energy. She has further expanded her exploration of texture into the fabric and textile mediums. Heavily textured paint evolves into soft fabric, rich with stitching. Whether it's the tactile nature of her bold swathes of paint or the more personal, intimate quality of her fabric quilts, the work beckons the viewer in to touch.
Cindy's work is found in private, corporate and public collections, including the Manitoba Provincial Archives collection. Cindy resides in Oakbank, Manitoba with her husband Bill and dog Albert.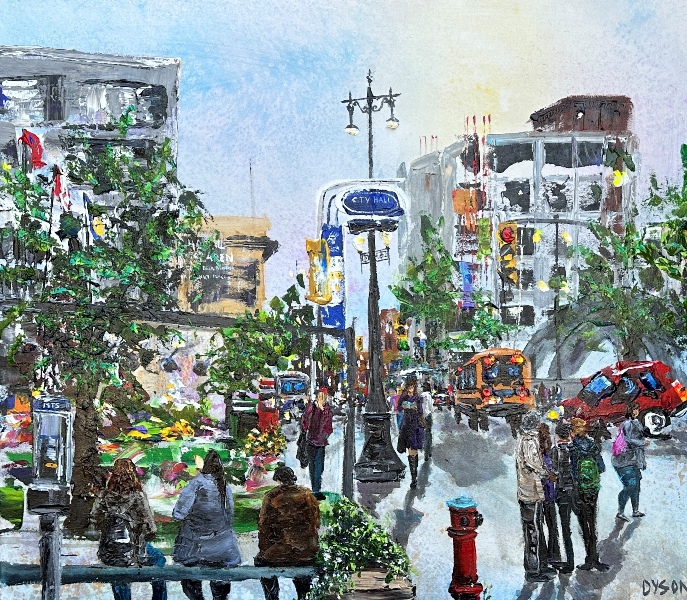 City Hall
Acrylic, 42" x 48"
$2860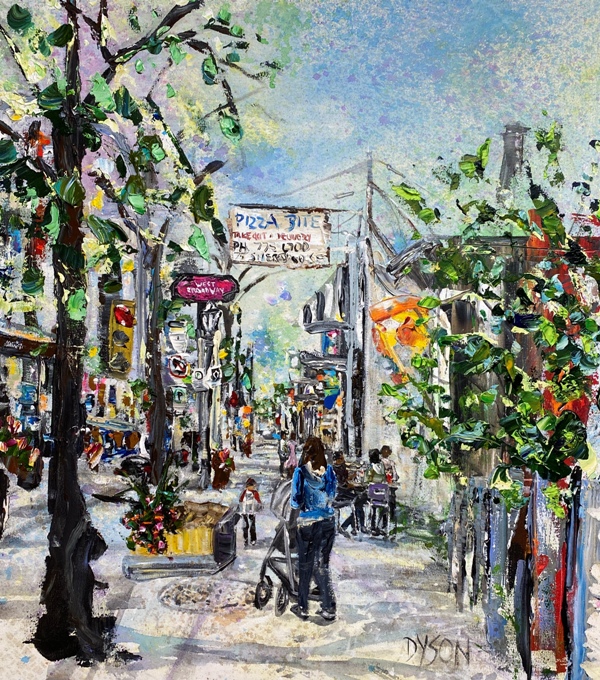 Pizza Bite
Acrylic, 36" x 32"
$1650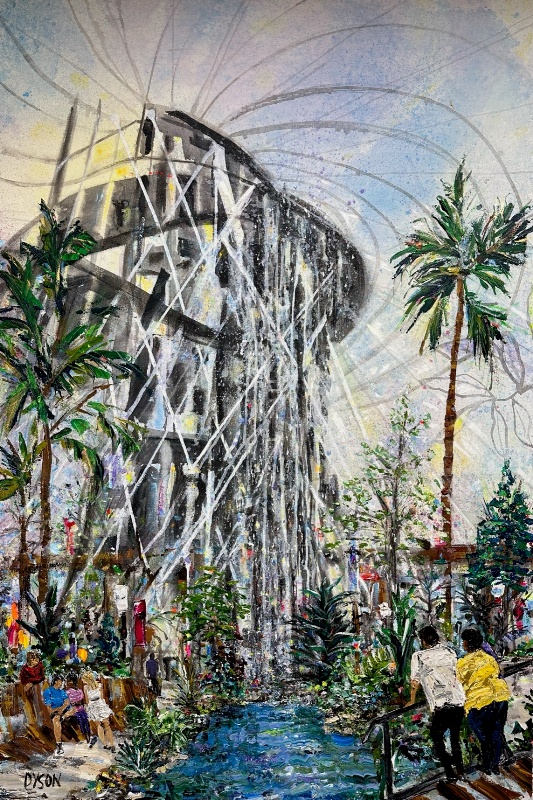 The Leaf
Acrylic, 60" x 40"
$3500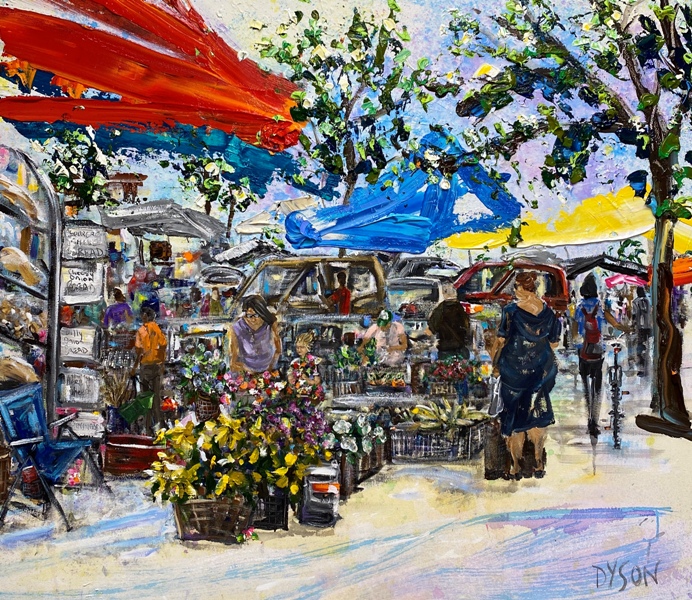 The Market
Acrylic, 42" x 48"
$2860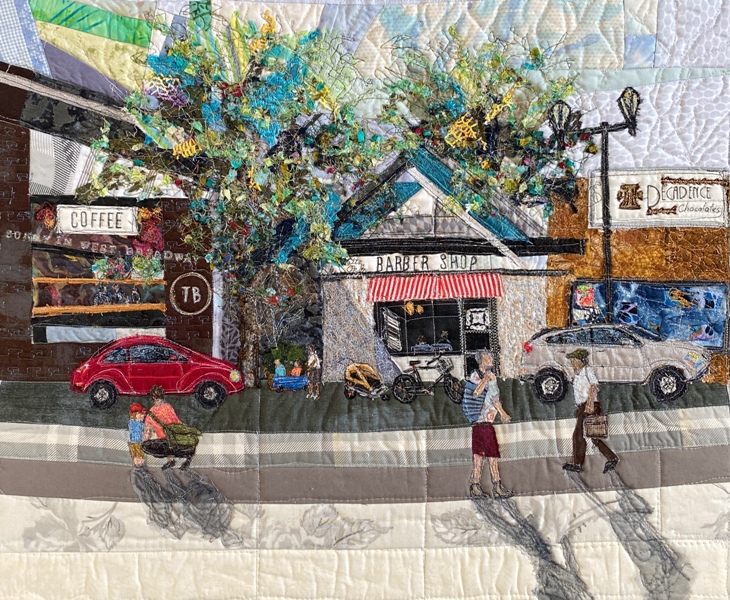 Waltz On In
Framed Textile, 25" x 30"
$2000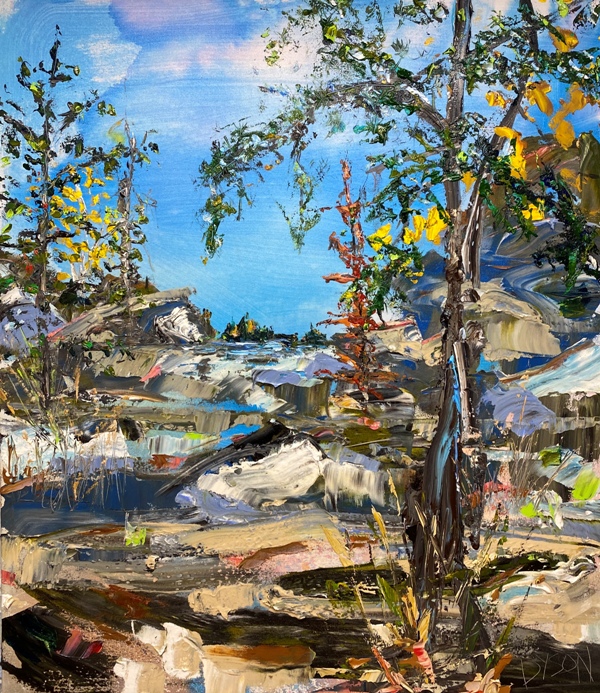 Whiteshell II
Acrylic, 48" x 42"
$2860