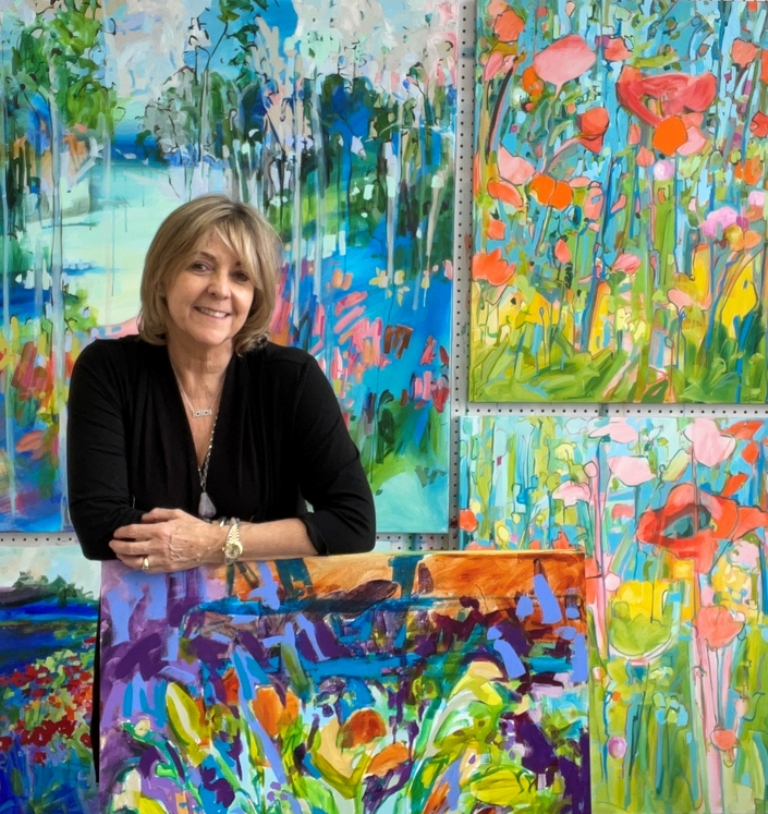 Amanda Onchulenko
Inspired by landscape, Amanda's contemporary work celebrates the art of play while capturing a moment in time. Colour is the primary focus, providing a pathway for her journey regardless of subject.  Amanda's new work has been all about process — allowing the energy of the brushstroke and mechanics of the mark to lead the way through the complexities of composition. Amanda graduated from Australia's premier art school, now renamed "College of Fine Art, University of Sydney", in 1988 with a Bachelor of Art in Art Education and studio majors in painting and printmaking.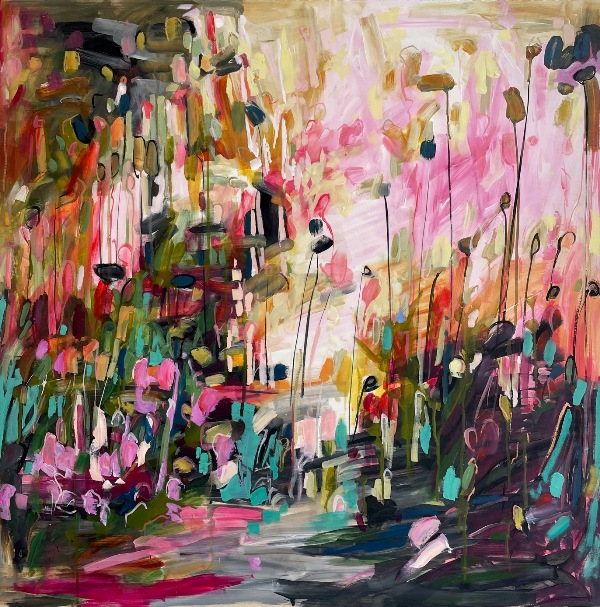 Big Pink
Acrylic, 48" x 48"
$3200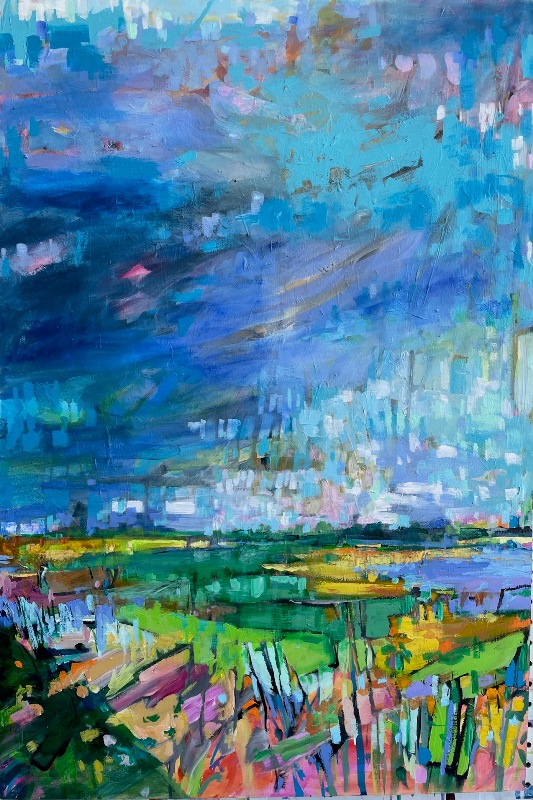 Big Sky Country I
Acrylic, 36" x 24"
$1300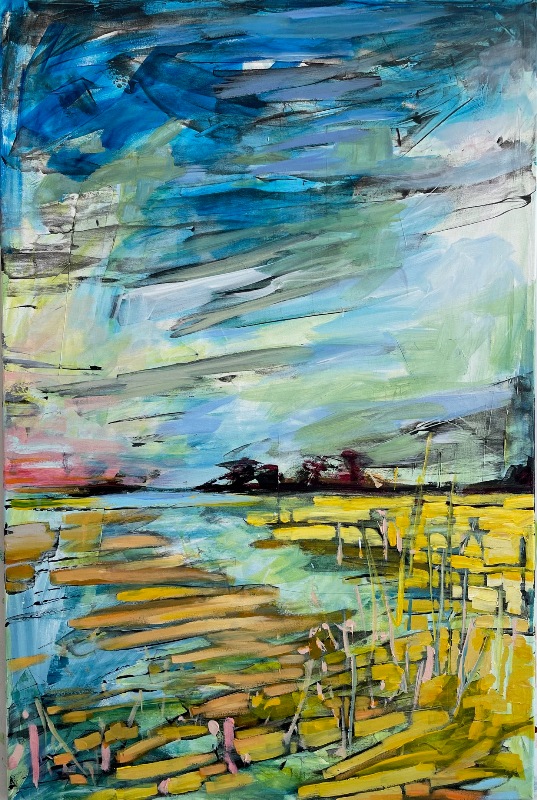 Big Sky Country II
Acrylic, 36" x 24"
$1300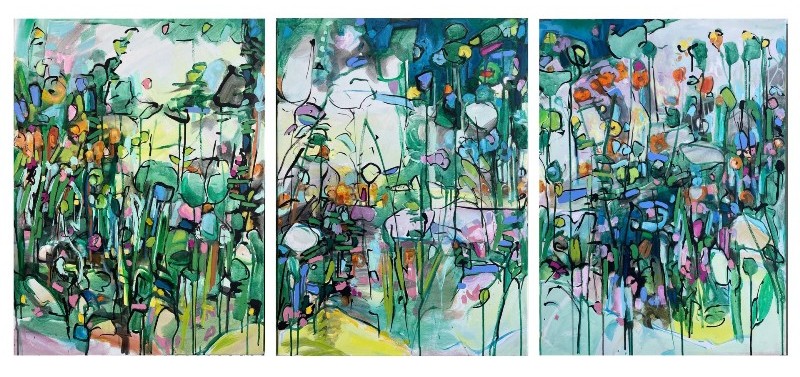 Emerald City
Acrylic, 30" x 66" Triptych
$2350 ($950 each)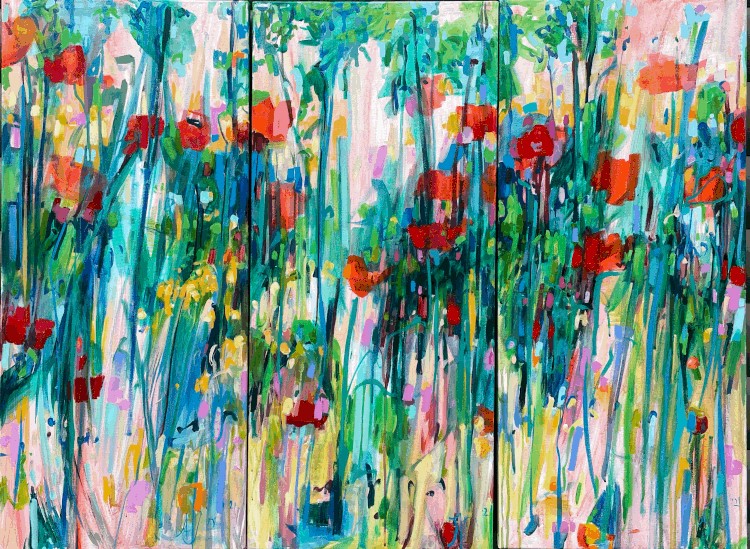 New Naturalism
Acrylic, 36" x 48" Triptych
$2150 ($800 each)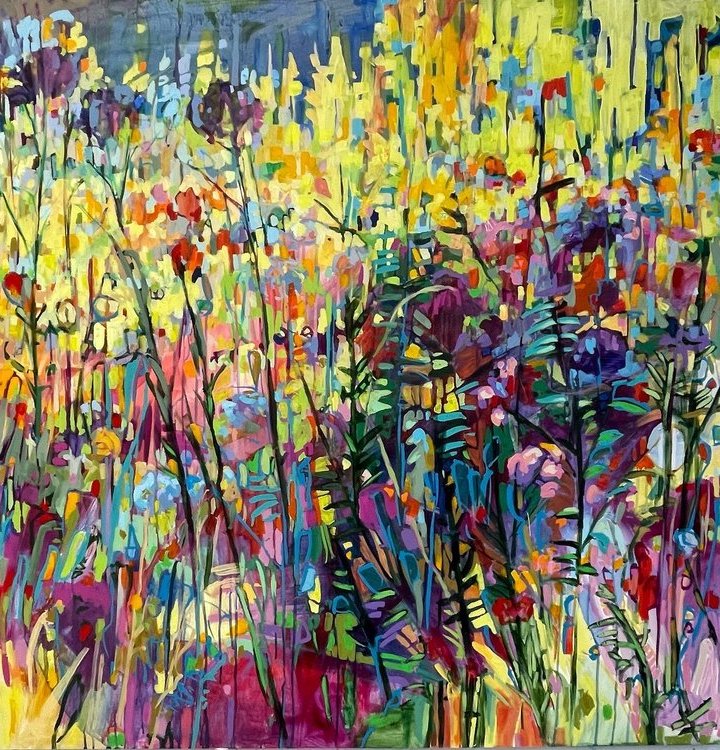 Wonderland: Soul
Acrylic, 48" x 48"
$2950